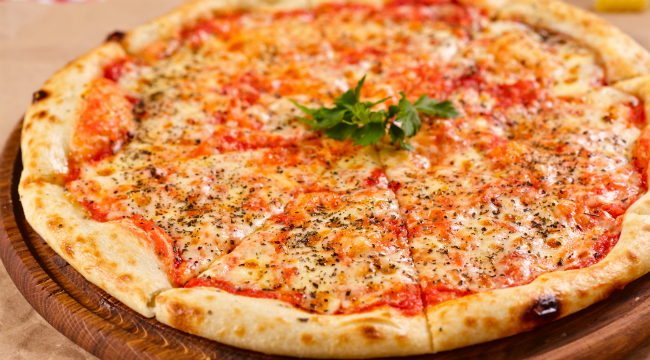 The New York Mets are heading to Chicago up 2-0 in their NLCS tilt against the Cubs, and their famously well-traveled fans are coming with them. Sure, they may not be able to drown out what could be a raucous crowd at Wrigley Field, but they will make their presence felt — with their outspoken hatred of the grim red slop piled onto a low-slung hillock of dough that Chicagoans refer to as deep dish pizza.
Chicago's an amazing city for many reasons, and none of them are its concept of pizza. Knowing this, Brooklyn pizzeria Fornino is giving away specialty packages of frozen, New York-style pizza "packaged for travel" to anybody who shows up to one of its locations with a ticket to one of the upcoming NLCS games in Chicago. The promotion was the idea of Fornino owner Mike Ayoub.
"When it comes to sports and pizza, there is a reason Chicago is known as the 'Second City,'" says Ayoub. "New Yorkers expect the best, and Mets fans enjoying their magical march to the World Series through the Midwest shouldn't be subjected to the doughy monstrosities that Chicagoans try to pass as 'pizza.'"
Ayoub also is sending pizzas along to the Wrigley Field press box for Mets beat reporters to enjoy, and for Cubs writers to scoff at. Ayoub's enthusiasm for the endless blood feud between New York and Chicago pizzas is admirable. He is fighting the good fight.
[Editor's note: Ignore Matt, all pizza is good.]