Athena Delene's photography verifies the adage that a picture speaks a thousand words. But the words aren't formed at random or clumped in a word cloud. No. They are carefully organized into tall tales and legends about the residents of Eugene, Oregon. Every single image she posts on her Instagram or adds to her website could be a writing prompt centered on a fully realized character. "Write 300 words about the world's greatest cowboy." "Pen a fight scene starring the Slug Queen."
When you talk with Delene, it becomes clear that the 24-year-old, self-taught artist has an enthusiasm and openness that invites subjects to fully realize their narrative potential at the end of her lens. She exudes positivity for life, in general, but reserves the highest potency for her community. When I contacted her about this profile, Delene said, "Oh, this is such a fun project exactly what I needed this week." As we spoke during our interview, I got the impression that she is able (unlike the rest of us jaded souls) to view most things as "a fun project."
Eugene is a mid-sized town that varies very little from other towns of its size in the Pacific Northwest, but Delene makes it seem like it is exclusively populated by original, vibrant souls. Legends in the making. When we spoke, she told me about her narrative approach, her community, and the one thing she felt everyone who is interested in photography should try.

Are most of your images people from your community?
Yes, especially within the last few years. I love being able to walk downtown and start snapping portraits of people. Everyone here is so willing to get in front of a camera. All I have to do is walk around the block a few times and I'll run into someone having a good hair day or wearing something incredible. Then, we just start photo shooting.
You're obviously inspired by Eugene?
Yeah, more and more. I'm turning twenty-four at the end of the month, and I feel like that's a pretty prime move-away-to-do-things age, especially because Eugene is kind of a mid-sized town. Even this time last year, I was thinking about making a move to a bigger city, and the more I felt like that and tried to think of places I wanted to go, the more I got invested in events and things here. Then I started thinking "Why would I go somewhere else now that I'm at an age where I can do all the things that I want to do here?"
But because it isn't this giant city, I feel like I have a bigger chance of making a long-lasting impact and being able to work a project from beginning to end and see the effect it has on the community. It feels a lot more realistic for this point in my life. I've gotten more work than I know what to do with. I don't think I was even actually ever going to move far away. But you glamorize it to yourself and you say, "Oh, I'm going to move to a big city someday and 'make it'" and I then I stop and think, "Well… I'm already making it right here so why would I leave?" I just want to keep making it, and keep making here better too.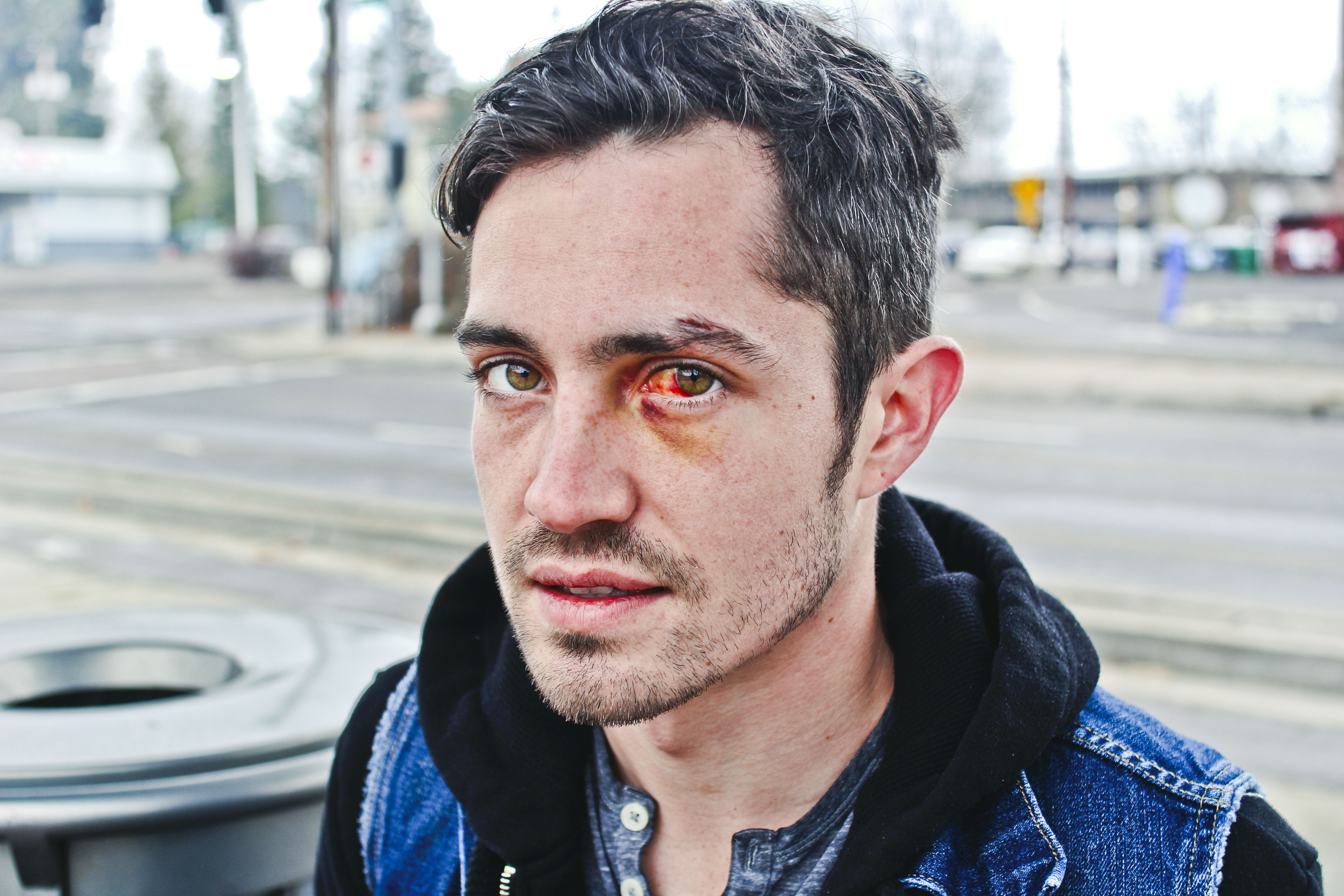 How is your photography is influenced by that community?
We still have those classic small-town characters. But they have these huge personalities and big town attitudes. These stand outs that everybody knows with such weird stories; they're really fun and approachable and make for my favorite portraits.
Do you have a good story about one of these characters?
I met a man at the pro-rodeo this summer. He was just standing watching the rodeo stuff, and I had been trying to sneakily take photos of him from a distance. Eventually, we made eye contact, so I walked up to him, and I asked, "Did you know I was taking your photo?" And he goes, "Yeah, I knew." And I was like, "Oh well, can I actually take some then? Would you want to pose for a few?" he goes, "Well, do you wanna hear the story behind my belt buckle?"
Of course, the answer is always yes, so he starts telling me this big story; I wish I could remember the specific dates and cities he had said he'd been a pro-rodeo rider in the 1980s. He told me, "They say the bigger the belt buckle, the truer the story," and he had a big belt buckle. Now, he likes to come out and see the young bucks go crazy for the 4th of July. It was just so bizarre to talk to someone so willing to tell their whole life story. It's amazing realizing this random stranger leaning on the fence used to be on the other side and was a big deal back in his day.
As someone living in the Pacific Northwest, I've gotten the sense that people in Eugene have a lot of stories. It was a hippie haven, it has the county fair…
It's crazy how often I just stumble onto people like that. This ended up being one of my favorite portraits from the summer. I feel like it's because he had that small-town superstar thing. I do a lot of those at events especially. I love older people and little kids. I think it's so interesting how they have this big-city attitude, but also quiet confidence. They aren't doing things for attention and have this level of confidence that is hard to come by these days. Such big personalities and characters, but condensed down into this small town.
If you were in a huge city like New York or L.A., not only would you not see those genuine characters, but if you did see them, I feel it would be so much harder to sit and talk to them and have a real conversation. In Eugene, there's still enough room to breathe and park your car. People want to take time to sit, talk to you, and tell their stories.
My friends make fun of me when we go out because I can't not make eye contact with people. It's the beginning and the end of everything. I'll see somebody out and about doing stuff, and at random, they'll just have a cape on. And I'm instantly I'm like, "Why does that guy have a cape on? I want to take his photo." About three seconds later, we'll make eye-contact, and then, he'll be telling me, "Oh yeah, my mom made me this cape and I'm just wearing it because it's Friday, and I wanna feel like a superstar." Everyone knows I love superstars, so of course, I must stop for that photo shoot.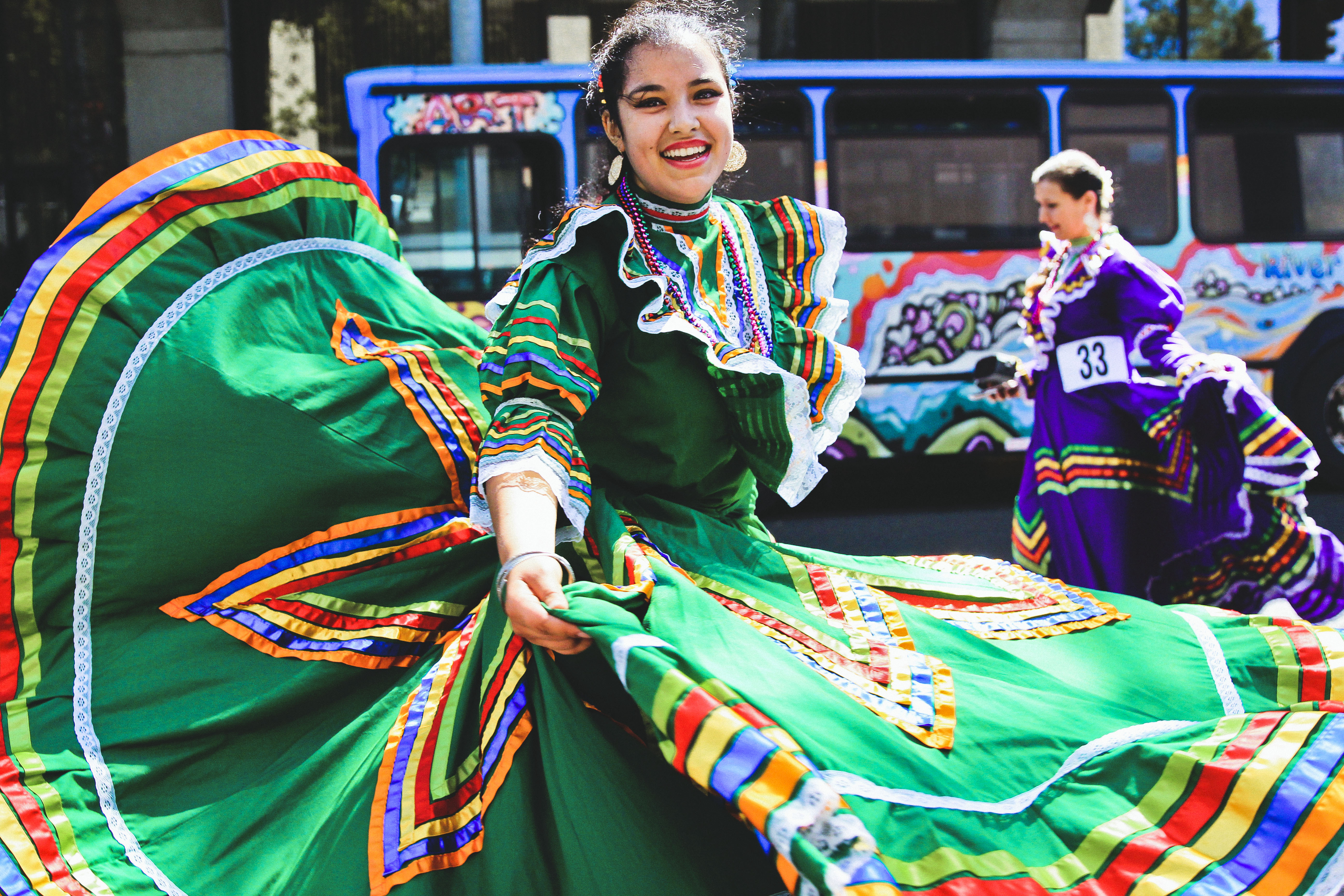 Other than eye contact, what makes you go in for the picture. Like, what is it that instinctively drives you to say "I need to photograph that; I need to tell that story"?
Well there's kind of, really basic silly answers, and I guess it changes too depending on sort of the season, or the mood, or my attitude. But it's really hard for me to not go up to and talk to an old man with a super big mustache or a cowboy hat. As soon as I seem them, I'm like, "Ah, I know he wants to tell me things!" I just want to take a photo of that so bad. And, I also really love little kids that you can tell picked out their own outfits. Instantly, I'm like, "Oh, please come here. Where is your parent? I have to take your photo."
I feel like, at this point, it goes without saying but anything with bright colors. Some more of my favorite photos are from a mural project that I've been working with for the last few summers, which is another super unreal dream job with the city. 20×21 Eug Mural has been bringing famous street artists from all over the world to do pieces in downtown Eugene. I've never worked on something filled with so much actual color before. I've always been really drawn to street-art and anything that is going to make people stop and look. I can't thank these artists enough for providing my new favorite backdrops throughout the city. Being able to work with them so closely on the process has been many levels of inspiring.
Any kind of musician or artist in action, I just can't not do photos of them. Being able to give a photo to someone doing something they love, is a one of a kind experience.
Now that you've got your dream job and people are noticing your work, what kind of gear are you working with?
Oh no, this is a really embarrassing question.
What?
I probably should have led with that I am definitely a people person first, and a photographer super second. I'm not any kind of technically trained. I graduated high-school. I didn't go to any college; I've never had any professional photography classes. I probably should… at some point.
Have you ever considered that might make you more impressive instead of less impressive?
I think sometimes it helps, sometimes it doesn't. It definitely gives me a different perspective. Most people just assume I went to the university because I also work with them a lot and have done stuff around schools and for schools. I love schools and education. But I just was not a fit in a classroom, and as soon as we start talking numbers f-stop signs all that kinda biz, I just start daydreaming. I would rather be out taking photos and…
And talk to old cowboys?
Yeah exactly, yes! That's what I hide behind. Big cowboy hats.
So, the gear that I shoot with currently, I have a Canon 60d. That's the main body that I think I got it right out of high school, and I've replaced it two or three times. It's great. I feel like it does the job. Maybe, if I get a million dollars, I'll upgrade to a full frame camera or some other kind of super fancy equipment. But I kind of opt towards having crappier gear because I end up running around and not treating it super well. I get excited and break things easily. And I try to rely more on talking to people than using all the really fancy gear.
Do you have dream cameras and stuff or is that just really secondary?
I mean if anyone wants to just sponsor me and give me free things, sure. I love anything that will take a photo. But, yeah … the gear … that's just not how my mind works. I get it, and I know that it is super important and without it, I wouldn't be doing what I'm doing. But I also… I feel like when you're the kind of person that is getting the gear and is setting it and wants to be super technical, that's a different style of photography. I'm a people person first. And I love doing the photos, and I'll never not do photography. But I don't think that I'll ever be a person that has to have the expensive gear or has to have my camera set up a certain way. That's just when I'd be losing all the moments, you know?
In my opinion, for doing the kind of photos that I'm doing (I'm not normally dealing with very patient people that I've known for more than thirty seconds) if I only have a second, sometimes I'm using my iPhone. But, most of the time, it is my Canon 60d in hand.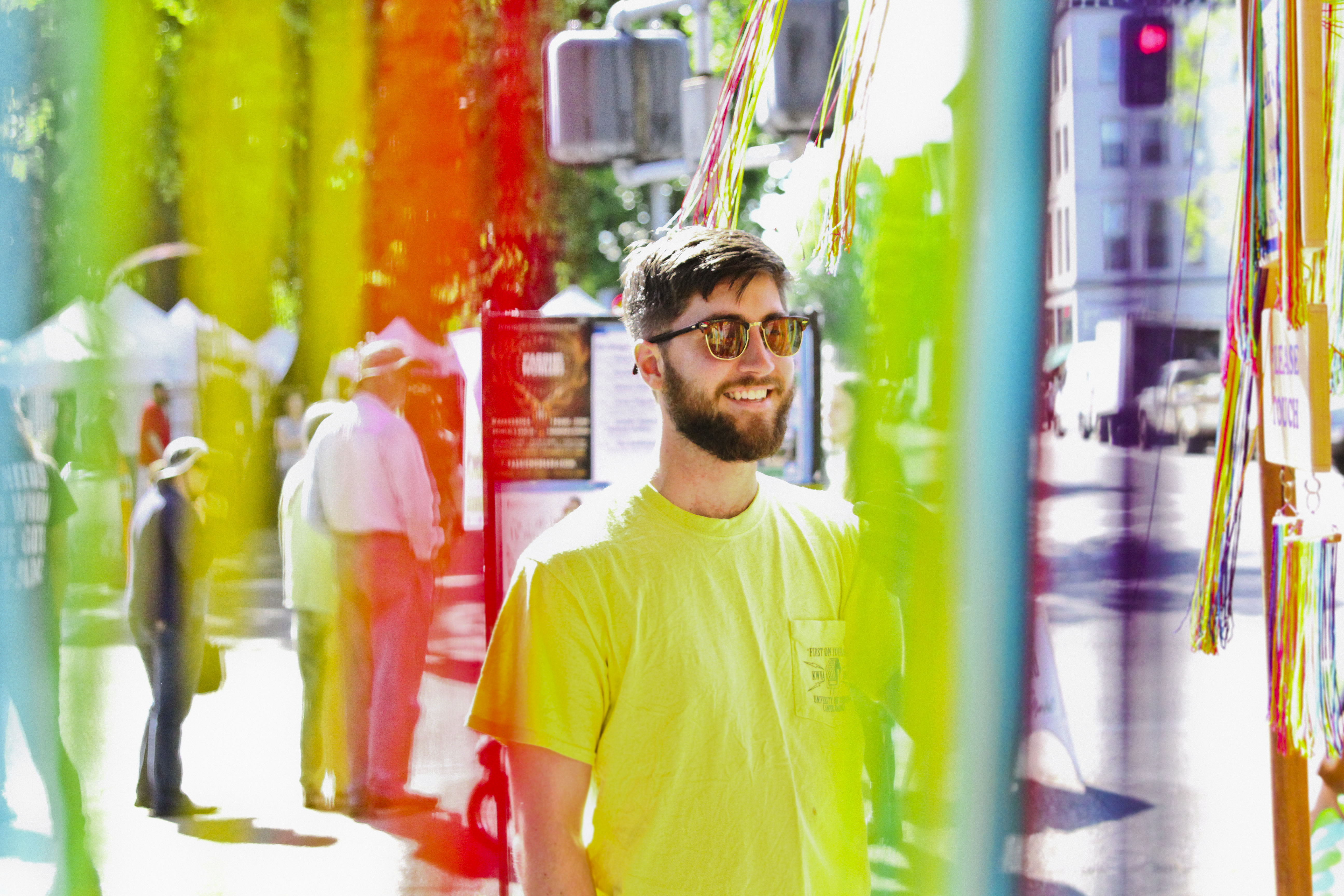 You're a unique photographer with your own special background and here's something you can do for other photographers. If you're not pushing gear, what would you tell other photographers that you wish someone had told you earlier.
Oh, that's a good question. There are so many different reasons to do photos. That's what keeps me going and I think has helped me learn how to do things the most. I hardly say no to anything ever (which can be a good and bad thing) involving photography. I've tried lots of different styles and to do a little bit of everything all the time. Granted, there are things I like more now, but I think that's how I've learned the most is from just saying yes and continuing to do things, especially when I don't know how to do them. Then I have to figure out if it is something I want to keep pursuing and learn how to do so.
I've done the 365 Project for the last three years, and that was something I've felt was really transformative and loved doing. It's helped me grow as a photographer and makes me continue to love doing photography for myself. The project is when you take a photo every day for a year. I mean maybe there's a more official definition of the project, but that's what I've done. The first year I did it, I missed a few towards the end. But then the last two years I've been doing it, I've done it every single day. I just haven't always updated it publicly because it hits a point when you have to pick between doing it in a business aspect and then doing it for personal reasons. And I started doing it halfway through one of the years more personally to try and take more photos of my family my friends and things that I love every day.
I still would really like to kind of catch back up with it and do one that is more this public-facing three sixty-five. I just think it's the most revealing inspiring kind of project to do for yourself. I would love it if everyone I knew took one photo every single day.

That's awesome. And that actually leads me into my final question, which was what some of your photography goals moving forward are? Sounds like photographing every day is one of them.
Yeah, that is definitely one of them. I would like to start collaborating with more people too, doing long-term projects. All of the ones I've done have been kind of by myself, and it's amazing, I'm really happy to have full-time work. But, I have dabbled with the idea of collaborating with others to start a bigger business. I have a partner who is also super talented in photography and videography; we've talked about maybe starting some kind of business together. I'd like to do video down the road and film. I've never really done either, and I think it would help me stop to think more about what I'm doing.
Also, I have a project that's currently going with the city of Eugene. It was so funny because what you said before the interview started was, "You're making the city look so vibrant." Do you want to guess what the name of the project is?
Is it Vibrant Eugene?
Have you already seen it?
No. Is that it?
Yes! It's called Vibrant Eugeneans, actually. It's through the city of Eugene's website, and it's beautiful — totally the epitome of what I want to be doing. It officially launched this summer, so I think it will be transforming a lot over the next few months. I'd love for this to become a year-round project that people go out of their way to be a part of. Fingers crossed that people keep making eye contact!
LOTS OF PHOTOS BELOW!