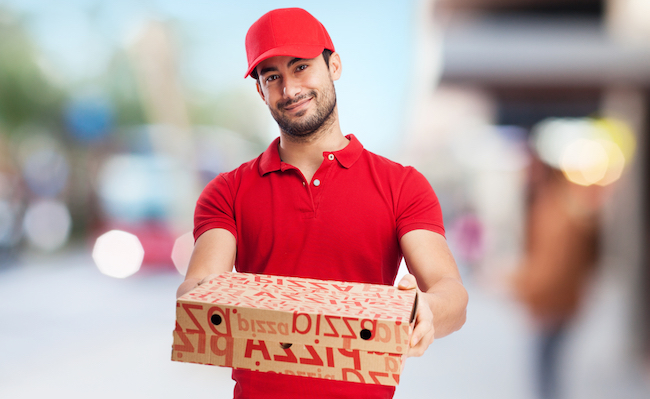 Imagine you have a grandmother you love very, very much. Now imagine that grandmother — the same one who bakes you cookies! — lives in another state that's just been hit by a hurricane. What do you do when you don't hear from her? Call the police? The fire department? Or do you call for pizza?
According To ABC, that's exactly what one family did. When 87-year-old Claire Olsen, who lives in Florida, lost power due to Hurricane Matthew and couldn't be reached, her grandson Eric (in Nebraska) spearheaded a mission to make sure she was safe. First, he tried local emergency services, but when that didn't work, he called Papa John's.
"I was calling the police department, I was calling the sheriff's department, and no one was answering, so I was really worried."

On Sunday, when he still wasn't able to reach her, he decided to get creative.

"So I just said, 'I'm going to order her a pizza, and if they can deliver it, then I know she's alive,'" Eric Olsen said.
Olsen left a note for the driver to make sure to call him when he got to Olsen's grandmother's house. The note instructed to get Claire Olsen on the phone. Happily for everyone, she was able to comply, breaking the tension of all that waiting.
Eric Olsen said that when he heard his grandmother's voice on the other line, he felt "relief, absolute relief."
"Police and fire couldn't do it, but Papa John's got there in 30 minutes and put the cellphone to her ear," he joked.
No word yet on how big the tip was.