For at least a decade, changes have been afoot for Playboy Enterprises. The biggest blow may be the tentpole publication's decision to stop running nude photos, but the company's been on shaky ground for quite some time. Now there's some possible confirmation of Playboy's difficulties with one large property going on the chopping block. The storied Playboy Mansion — and boy, there have been stories aplenty — will soon hit the sales market.
Of course, there are other reasons besides finances to put the mansion on sale. At age 89, Hugh Hefner may finally be preparing to hang up his party shoes. Several decades of Bunnies must take a toll on one's energies, and TMZ reports that his home will soon be up for grabs. At $200 million, the 6-acre estate isn't exactly a steal, and there's an added twist:
Real estate sources with knowledge of the area say the owners are dreaming when it comes to price. They say the reality is … the house is a tear-down and the real value is the acreage and that a comparable lot sold recently in the area for $60 mil, but the sources say because of its history the Mansion could go for anywhere between $80 mil and $90 mil.

Our sources say they believe the people at Playboy Enterprises will come back down to reality and list the estate at a realistic number.
$200 million does seem insanely optimistic, especially when one considers the wear and tear the 1927 estate has endured. Built in 1927, the mansion has fallen into squalor conditions (according to ex-Playmate Holly Madison). In addition, the home comes with Hugh Hefner attached. Any new owner will be required to provide a "life estate" for Hefner, which means he can occupy the home until he becomes zombie Hugh Hefner.
Does this guy look like an ideal roommate to you?

Here are some more photos of the Playboy mansion in case you're browsing or simply on the fence with $200 million to spare.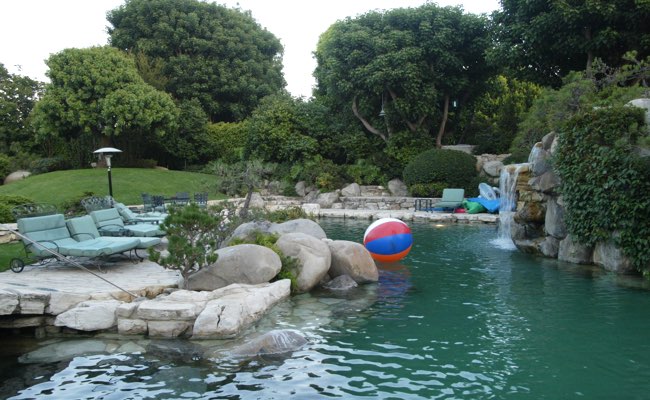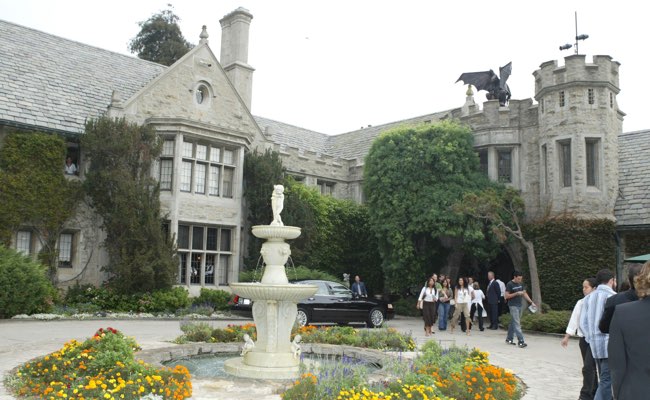 (Via TMZ)