Sometimes history is easiest to see in hindsight, with scholars tracking the spark of a revolution to an unlikely source or the seeds of war to several possible origins. Sometimes we're left to wonder what was really the straw that broke the camel's back. But other times, you can feel the importance of a moment in history right as it's happening. You can sense the shift in thinking, the people rising, the voices raising in pitch and certainty.
When we look at the teens from Parkland, Florida, the leadership roles they've assumed, the other young people they're rallying, their conviction and humor as they take down every detractor and insane conspiracy theorist with whip smart replies, we realize that this is an important moment in history. These revolutionary dreamers are helping to shape the next phase of the gun control conversation.
Around the country today, more teens walked out of classrooms where they don't feels safe. More kids descended on city halls and senate buildings to call out the politicians who refuse to step out of the NRA's money-lined pockets. More youth joined the cause, holding signs, marching, and chanting. It's a beautiful thing to see, and an inspiring moment to witness. Because, from afar, it doesn't look like we're watching one event unfold, one protest or march, but a series of movements by different players that have been suddenly synchronized into one powerful message: Never again.
These are the photos from today that have us feeling inspired to fight for progress.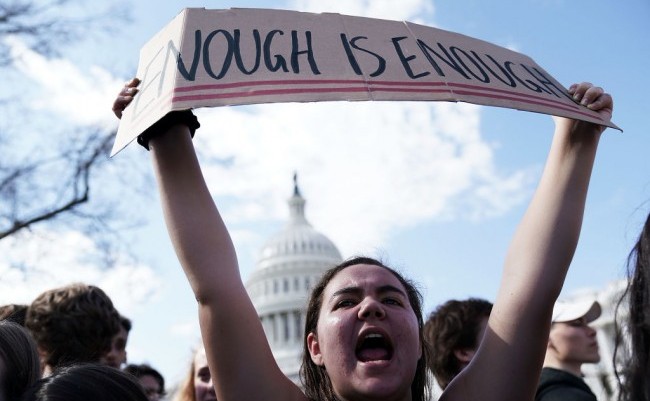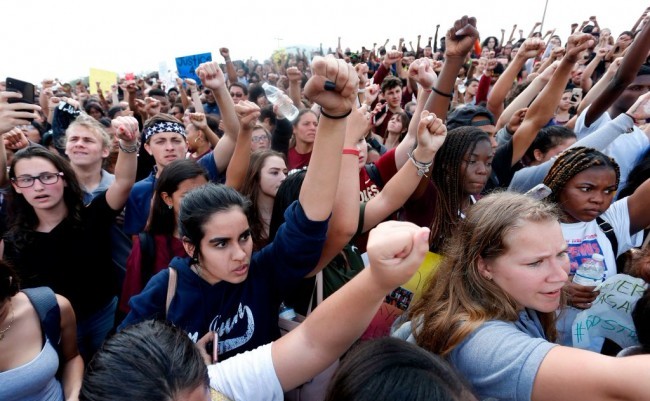 https://www.instagram.com/p/BfeMtIrgADw/


https://www.instagram.com/p/BfeCO_7BFqU/
https://www.instagram.com/p/BfeY-PIlT40/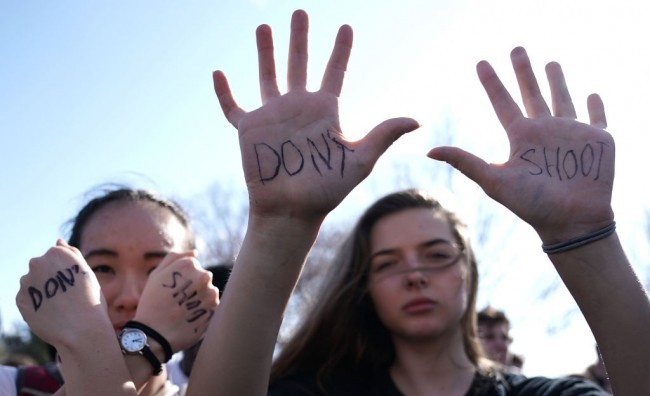 https://www.instagram.com/p/BfeTUNNFA3X/
https://www.instagram.com/p/BfeNzxOF1Nr/