September always feels like a reset. Summer isn't technically over until later in the month, but unofficially… we feel the shift. The temperatures are cooling and the days are growing shorter.
That doesn't mean that the excitement of our summer National Park travel has to abruptly end. In fact, September is actually the best time to visit many National Parks. The shoulder season brings fewer crowds and lower temps, with the same (if not more) accessibility and, in some cases, a display of early fall colors.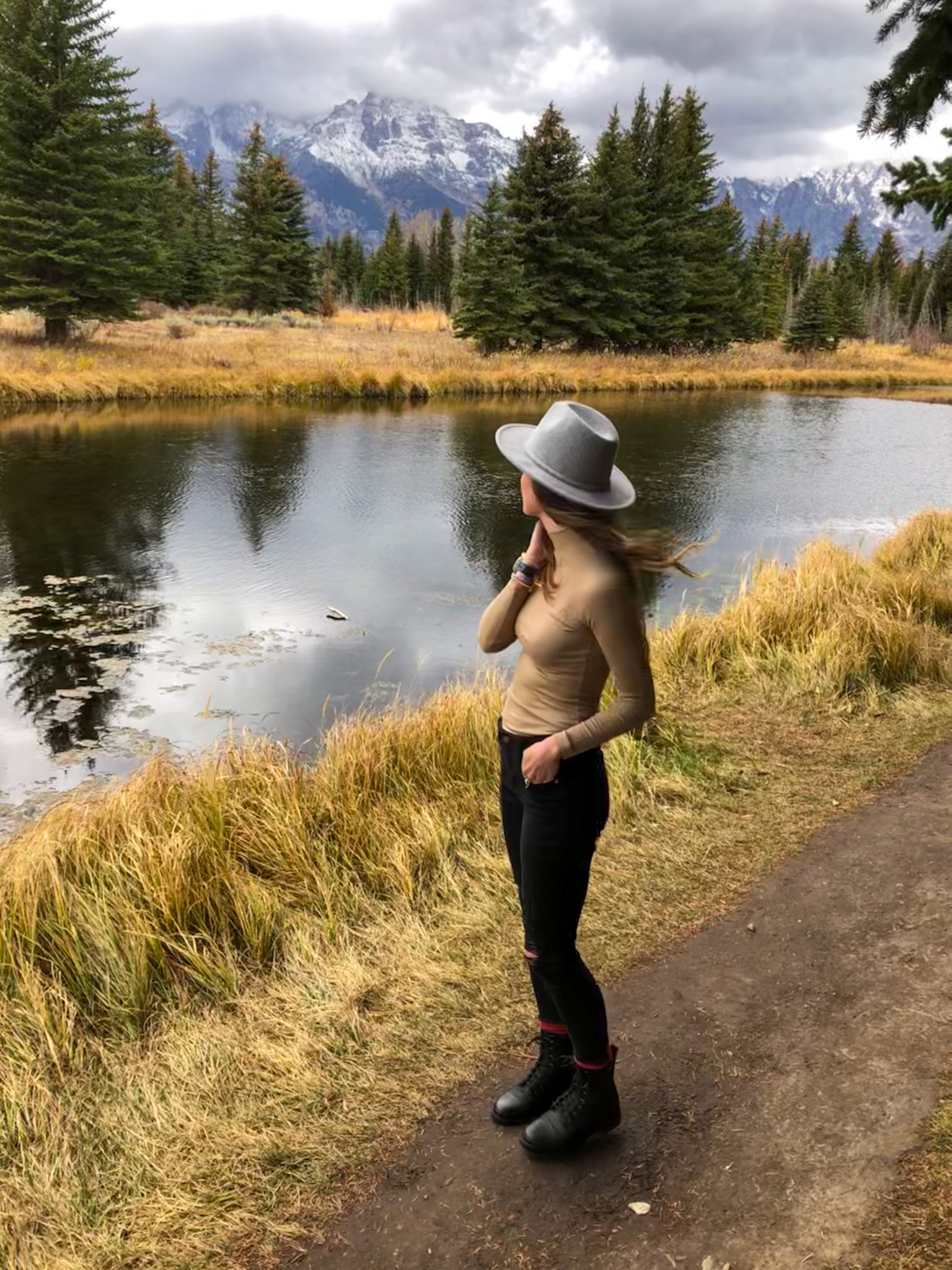 Here are eight of my favorites parks to visit this month, plus one "can't miss" experience.
Grand Teton National Park — Wyoming
I've visited Grand Teton National Park more than any other national park throughout the years. I love the dramatic and jutting peaks, the sparkling lakes, and the almost never-ending options for beautiful hiking. Like many parks at a higher altitude, the main road through the park closes at the end of October and like many — if not all — national parks, summer is high season.
But my favorite time to visit is in the fall. The crowds have thinned, and fall colors are already popping. Campgrounds are all still open throughout the month (you can reserve here) and the summer rush in Jackson has lessened a bit.
There is nothing quite like a fall sunset over the Tetons. There's a chill in the air and you get a sense of peace and quiet that I have never experienced elsewhere.
Don't Miss:
Glacier National Park — Montana
Glacier National Park, to me, is the most quintessential National Park landscape in the system. It is truly jaw-dropping driving the winding Going-to-the-Sun road — nearly 50 miles long and the only way to cross the park. The first time I visited I spent an entire day on the road, stopping at every turnout and hike. Tears in my eyes at the beauty and vastness of it all for probably 90% of the drive. Feeling so much gratitude to be able to be surrounded by such magnificence.
Of course, not the only one who has this experience on their bucket list. The road has become so popular that there is a (very difficult to acquire) timed entry reservation system to drive it at all. But good news for fall travelers — the system ended after Labor Day. With the road closing sometime in October (whenever the weather decides), September is your best bet. The snow and ice are melted and you can enjoy the cooler temps, fewer crowds, and make as many stops as you want.
Don't Miss:
Rocky Mountain National Park — Colorado
Fall colors peak a lot earlier in the higher elevations — making Rocky Mountain National Park a perfect place to visit in September. This is still a fairly busy time in the park, so timed entry reservations will still be in effect throughout the month but seeing the majestic surroundings lit up with gold is worth it.
September is also elk rut (mating) season in and around the park. It's a great time to get a view of the elks — they're often just hanging around Estes Park right outside of the park.
Don't Miss:
Great Basin National Park — Nevada
"Is Great Basin worth visiting?" people always ask me. It's one of those parks that most people have never even heard of, much less seen. But yes, it is definitely worth visiting. Its diverse landscape includes a peak of over 13,000 ft, ancient bristlecone pine groves, and even a marble cave. It's in a super remote area in Nevada, near the border of Utah. Like, super remote. Salt Lake City — the nearest major city — is still over 200 miles away. This means whenever you visit you're likely to be light on crowds and in the perfect position to stargaze.
I'd recommend a visit in September to coincide with Great Basin's Astronomy Fest — a festival from the 9th-11th with guest speakers, workshops, and tours of the Great Basin Observatory. There is also a telescope area where the public can view the stars in the evenings.
Don't Miss:
Acadia National Park — Maine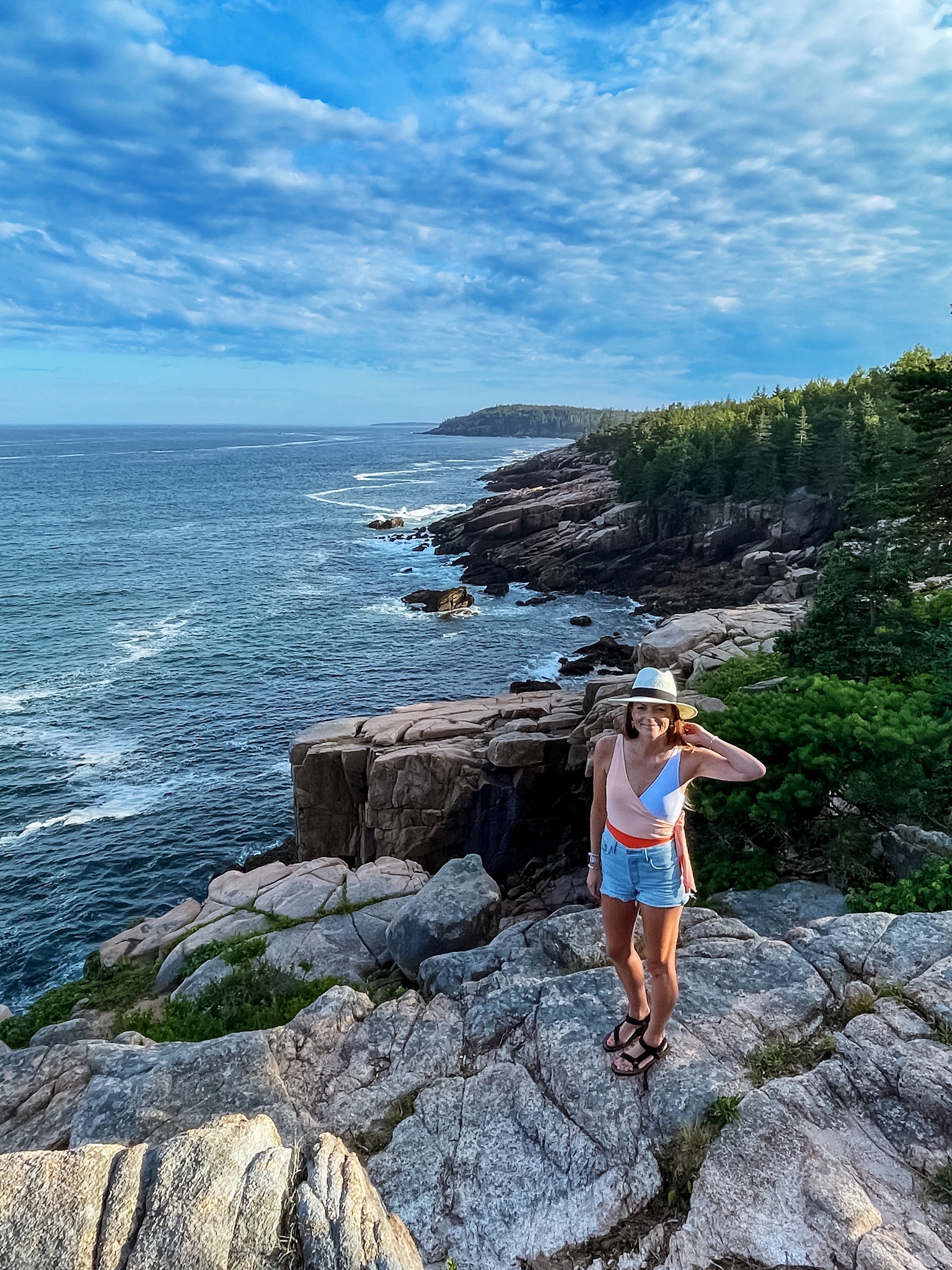 Acadia National Park is known as a destination for autumn colors… that usually peak in October. So why is it on the list for September? Because it's a great time to lose some of the crowds and still get some of the sights — best of both worlds!
Acadia is one of the top ten most visited parks while also being 5th smallest by land area — so it is almost always fairly crowded. September is a great time to visit since it falls between the summer crowds and the leaf-peeping crowds. If solitude is what you're after, this is a perfect time of year to find it.
Don't Miss:
North Cascades National Park — Washington
Somehow North Cascades National Park is still somewhat of a hidden gem in the park system. I'm not sure why, as it is one of the most dramatic landscapes I have ever personally laid eyes on. And September is one of the best times, in my opinion, to visit.
North Cascades is mostly alpine. With some peaks over 9,000 ft that means the snow is just fully melted in September before winter comes again. The North Cascades Highway is fully open, it is even less crowded than during the summer, the bugs are thinning, and in late September the larches begin to magically turn golden. Really the perfect time to visit, all around.
Don't Miss:
Zion National Park — Utah
I always give others advice not to visit Utah parks in the summer (and then, of course, I always seem to visit in the summer) but the truth is — if you have the flexibility — shoulder seasons are a much better time to visit the state. The temperatures are cooler and if you haven't seen a fall desert sunset you are missing a truly life-changing experience.
Zion is the park I would visit in September for a few reasons — the aforementioned temperature and light(er) crowds, of course — but also still being able to comfortably hike through the water of The Narrows. Hiking The Narrows is undoubtedly a bucket list experience. And for a hike that is nearly 16 miles through water — September is a perfect time to attempt it. Still warm, fewer fellow hikers, and still enough daylight to get in some serious miles.
Don't Miss:
National Public Lands Day — September 25
The largest single-day volunteer effort takes place in all National Parks and public lands on September 25. National Public Lands Day is an annual Saturday volunteer event and holiday aimed at promoting responsible recreation in our public lands.
It's a fee-free day in the parks if you just want to visit, but also so much more than that. There are volunteer projects at many parks you can become involved in to further your connection to the land we recreate on.
Find a list of volunteer opportunities here.