There are all kinds of lovable nerds in this world. Dinosaur nerds, math nerds, book nerds, drama nerds, music nerds, cosplay nerds, techy nerds, and of course, space nerds. Ahhh, the space nerd. The one who looks to the heavens and sees more than idle wishes twinkling in the sky. Instead, the space nerd sees infinite possibility and the opportunity to "seek out new life and new civilization," and "to boldly go" where no one has gone before. Yes, there's a certain boldness to the space nerd's dreams that make her more complex than the reductive, anti-social, basement-looming, card-collecting stereotype.
This week we learned there is evidence of liquid water flowing on the surface of Mars. If that didn't stir up your curiosity about the worlds beyond our own, well, maybe you are stuck in a basement somewhere. This new information is just in time for the premiere of The Martian — a movie which promises everything a space nerd could want: Castaway + Apollo 13 for the Red Planet.
If you have any question as to whether you are a space nerd, you may take this test: Are you An Astronomy Nerd?. If you wear your space nerd proudly like the Enterprise logo on your Starfleet Uniform, here are some vacations you may want to consider in your near future. New recruits and commanding officers alike will enjoy these intergalactic experiences on Earth.

Didn't get to attend Space Camp as a kid? Fear not! Here is a two-day program for grown-up aspiring astronauts "to assume roles in hands-on, interactive space missions and learn what it's like to train as an astronaut." Located in Huntsville, Alabama, Adult Space Camp is a weekend of flight simulation, rocket launching, and spaceflight history lessons. Lodging and meals are included in the program price.
So now, this site may be more about dreams abandoned than reaching for the stars, but it still looks pretty freakin' cool. Take the 3-mile hike down a single dirt road to the site in Florida's Everglades where rockets were manufactured and tested in the 1960s. Pack a picnic of Tang and freeze-dried ice cream. You're about 880 miles from the Adult Space Academy, so why not make a road trip out of it after space camp? Hit up The Kennedy Space Center in Cape Canaveral on your way through!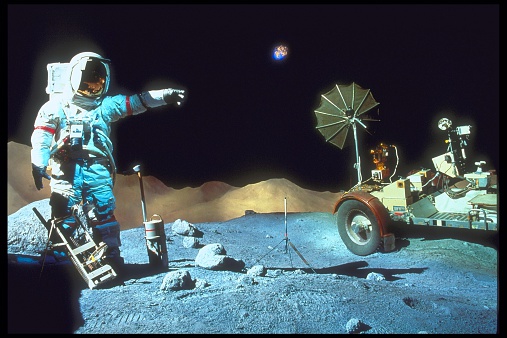 Maybe you want to drive 800 miles in the OTHER direction after Space Camp, and hit up The Space Center Houston. On Oct. 3, an exhibit called "Be The Astronaut" launches, and promises you will "experience the excitement of spaceflight as (you) journey to the moon, Mars, asteroids, Jupiter and beyond." During this one hour experience you will plan missions, land on multiple planets, and captain a robotic arm. Bonus: There's a lot more to this center than the "Be The Astronaut" exhibit, so plan your space mission for a full day or two.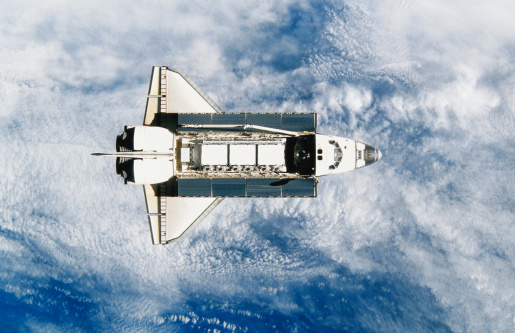 This isn't available just yet, but there is some hope that a luxury space vacation will be available to the high rolling space nerds by 2016. Orbital Technologies in Russia is dedicated to opening space up to the commercial sector. This ain't cheap though, with a price tag of nearly $1 million for a five-day stay in orbit above the earth. Start saving your pennies, and wish upon the stars for this trip.
There's a certain level of fantasy that comes along with being a space nerd. This hotel in Shenzhen, China, seems to provide the ultimate space fantasy experience. With capsule rooms and a nearly all-robot staff, this place may attract our beloved tech nerds as well. Style out in this hotel like a Jetson, and you may just forget you are stuck on earth.

ZERO-G The Weightless Experience
ZERO G uses a parabolic flight pattern to create 20-30 second bouts of weightlessness. For short bursts, you're floating — just like you've seen astronauts do. As far as pure "experiences" go, this one nails one of the feelings we all associate with space travel.
But it doesn't come cheap. Your 7.5 total minutes of weightlessness cost $5,000.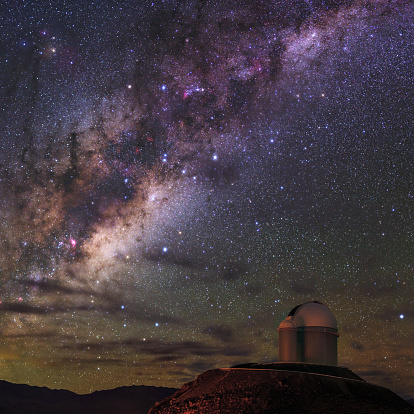 There are observatories EVERYWHERE. It is but a meteorite's throw away to your nearest place to gaze into the galaxies beyond. From the United States to Spain to Brazil to Taiwan, you can find a place to observe celestial bodies. Plan this according to where you are. Start here for reference.

If traveling to one of these space-tastic sites isn't in the stars for you, our recommendation is that you simply pack a blanket, and set yourself up somewhere with a clear view to gaze up to the sky. Let yourself dream for an hour one evening. There can be nothing as mesmerizing, romantic, or inspiring as looking up and wondering, "what else is out there?"