Back in 1986, a few people in Austin, Texas were looking for a way to keep the local music venues filled with people the week that all the college kids took off for Spring Break, while also showcasing musical talent across the city. By March of 1987, their plan for a festival started to come to fruition, with expectations that maybe 150 people would register for their new music conference. Spread out over 15 participating venues, more than 700 people attended, and — after going strong for 32 years — SXSW has never stopped growing.
Today, SXSW is one of the biggest, most diverse festivals out there — drawing talent from all over the world to showcase their music, movies, and technology, along with hundreds of thousands of attendees. This means it can be a little confusing when trying to make sense of how it all works 9and fits together). Even if you've attended before, it can still be difficult to effectively navigate everything that's going on.
With that in mind, here's a complete rundown on what to expect if you're attending SXSW, and how you can make the most out of your time in Austin.
Breaking Down The Basics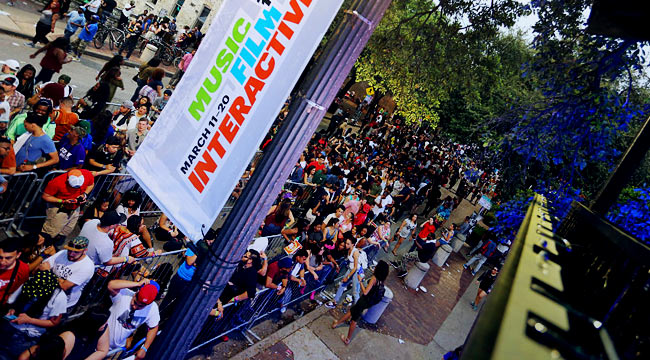 There are a lot of components to SXSW, with more events added every year. Before getting into the specifics, here's a quick look at the schedule of exactly what happens when:
SXSW Music is still what SXSW is best known for, which starts on Monday, March 12th and goes through that Saturday the 17th. The official showcases are held at venues all across the downtown area starting around 8:00 pm and go until the bars close at 2:00 AM.
You can check out a comprehensive list of who's playing here.
SXSW Film is unlike the rest of the conferences since it runs the entirety of the festival, starting on Friday, March 9th and going until Saturday the 17th. While there are about 400 movies being shown, there are only a handful of theaters that show them, and all but one is in the downtown area.