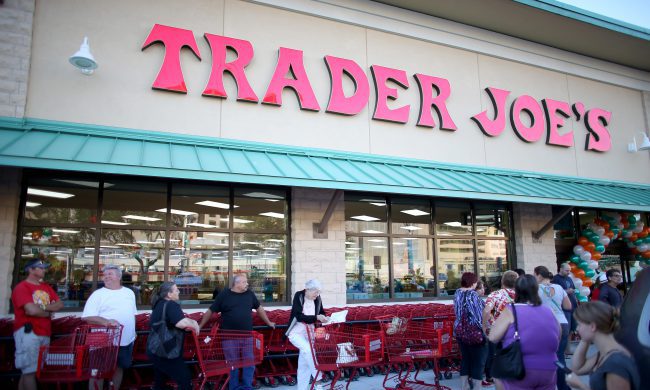 Trader Joe's will soon be spending $2 million to reduce greenhouse gas emissions leaking from refrigeration equipment in 453 stores across the U.S., CNBC reports. The affordable organic grocer will also have to fork over a $500,000 civil penalty for violating the Clean Air Act.
On June 21, Trader Joe's reached a settlement with the U.S. Department of Justice and the Environmental Protection Agency pledging to significantly reduce coolant leaks of the greenhouse gas R-22, better known as Freon, reduce air pollution, and protect the ozone layer.
"Trader Joe's looks forward to working with the EPA in its mission to reduce air pollution and protect the ozone layer, and, with this agreement, has committed to reducing its emissions to a rate that matches the best of the industry," the company's director of public relations, Alison Mochizuki, said to CNBC. Assistant Attorney General John C. Cruden of the Department of Justice's Environment and Natural Resources Division released a statement following the settlement.
"By reducing the amount of ozone-depleting refrigerants and potent greenhouse gasses released into the atmosphere, this settlement will assist our efforts to control these two major global environmental problems."
EPA regulations say Freon leaks must be repaired within 30 days, but many major grocery store chains, like Safeway and Costco, who have also been hit with fines, take their time fixing things, according to Grist.