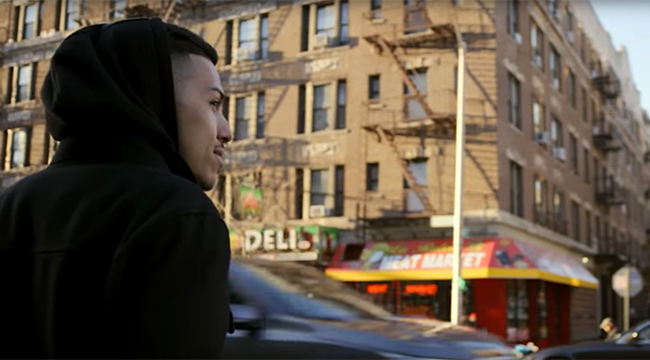 This article is presented by the truth campaign.
In decades past, it was common to spot teenagers hanging outside, packed in a tight circle with ribbons of smoke rising above them and unfurling into the sky. Passing cigarettes they stole from parents or bought from clerks who weren't keen on checking for I.D., these kids were — in theory — rebels, and their behavior was framed as seductive.
A lot has changed. With increased knowledge of the dangers of cigarettes and youth tobacco prevention campaigns like truth getting the word out, the rate of teen smoking of traditional cigarettes fell to a record low of 5.4 percent in 2017.
Smoking's drop off has been massive. But it isn't the entire story.
According to a 2018 press release from the Centers for Disease Control and Prevention, 38 million Americans still smoke. 72 percent either earn lower wages, lack health insurance and/or have less education, according to a paper in the Journal of Health Care for the Poor and Underserved that used data from 2012.
Citing the data above, truth identified a troubling tobacco crisis. The organization issued a new report called Tobacco Nation — referring to pockets of the US with cigarette smoking numbers that far exceed the national average. Many people in these areas become addicted to tobacco because they are actively targeted.
Companies pushing tobacco spend more than eight billion dollars a year marketing their wares, and over 80 percent of that budget goes to discounting practices and lowering the cost of cigarettes, according to the most recent research from the FTC. These practices are prevalent in communities with lower incomes, as it's critical to Big Tobacco's bottom line that people not be priced out of addiction.
It's not just lowered prices that are used to tempt people in lower-income areas into using tobacco. People who live in these areas have access to a greater number of tobacco retailers, and they are exposed to larger, more prominent tobacco advertising, reports a study published in 2010 in the American Journal of Health Promotion and referenced by truth.
Because of these practices, nearly two times more people who live below the poverty line smoke than those who live above it, according to a 2014 CDC report. When you consider that tobacco is still a leading preventable cause of death and disease in the U.S., it's clear that people in these communities are being locked into a bleak future plagued with health problems.
Why? Simply because, as internal documents cited by truth demonstrate, Big Tobacco identified people with a sense of "powerlessness" as opportunities to capitalize upon. According to Robin Koval, the CEO and president of Truth Initiative, "the tobacco industry is adept at putting bulls-eyes on the backs of people they believe can be manipulated. Making cigarettes cheaper and more addictive are just two of the many ways that the tobacco industry exploits hard working communities. Where you live, how much you have, or what you do shouldn't determine how much you're worth."
To push back against that message and reach out to those communities, truth teamed up with Imagine Dragons lead vocalist Dan Reynolds and country star Jon Pardi to expose the exploitation of lower-income communities by Big Tobacco. Check out this video to see them in action and to learn more about truth's newest campaign message.
truth is one of the largest and most successful national youth tobacco prevention campaigns. truth exposes the tactics of the tobacco industry and gives young people the facts to make their own informed choices about tobacco use. Visit thetruth.com and tell Big Tobacco why you're #worthmore than their deadly, addictive products by tweeting @truthorange.