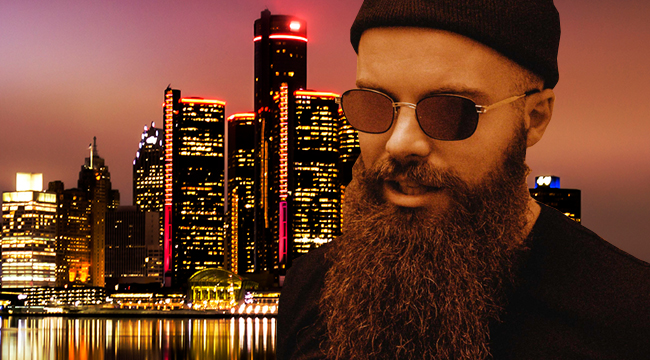 If Detroit isn't on your current list of must-visit cities in America, remedy that immediately. Even in its fallow years, fans and creators of experimental underground electronic music have always held the city in high regard. It maintains a legendary status amongst the early techno artists who once called the Motor City home. Now the rest of the world is catching up — the city has been going through a quiet renaissance with new restaurants, clubs, and hotels helping revitalize the downtown area.
To help get you hip to what's popping in Detroit, we tapped Bristol-born electronic musician and DJ Will Clarke who now calls the city home. The Dirtybird Records luminary is about to drop his latest single "Feeling Good," on March 15th. With the launch fast-approaching, he offered to break down some of his favorite spots in his adopted city.
Where to Stay
The Shinola Hotel
A super brand new hotel that has been opened by Detroit-based leather watch brand Shinola and real estate firm Bedrock. The Shinola Hotel has some sdope rooms and great restaurants like Penny Red's. Also, it's in the heart of downtown which is perfect to check out the ever-evolving city of Detroit.

Where to Eat
Ima Noodles
https://www.instagram.com/p/Br82GQOAU_b/
If you like ramen and you are willing to step out of the box of 'traditional ramen' then this is the place. I eat at Ima Noodles on a regular basis, their whole menu has something special to offer, personally, curry ramen is my favorite!
Grey Ghost
A little more on the high end of American culinary spectrum — Grey Ghost always has a dope atmosphere and the food is consistently exceptional. Their take on the Big Mac is my go-to and although I don't drink I've been told their cocktails are pretty amazing too.
Where To Get Lost
The Heidelberg Project
The Heidelberg Project is a trip — abandoned houses, junk from the city, all transformed into a neighborhood of art. It's a great place to check out and new contributions are always being added.
The Schvitz
If you fancy an old school bathing experience then The Schvitz is the place. They call themselves an urban health club. From the outside, you would think it's just an old building, but inside its mind-blowing — with historic baths, steam rooms, barbers, saunas, the list goes on. It's definitely the best place to go and relax for a day.
Belle Isle
Belle Isle is a cool park located in central Detroit that borders Canada. Always a fun place to visit in the summer as everyone is grilling and playing music. There is also an aquarium there and a few historic statues, however in the winter they make an ice statue with old Christmas trees, which sounds weird but it looks dope!
Red Bull Arts
I love this place a lot — a hub for creative people to showcase their art by the one and only Red Bull.

Best Place To Work Out
Pulse Fitness
If you are want to workout and keep healthy, this is my go-to spot in Detroit. The trainers that work here are amazing and the gym's equipment is super high-end. Pulse also has amazing changing facilities with a steam room and the best smoothie bar in all of Detroit.
Best Place To Party
The Grasshopper Underground
The Grasshopper Underground is personally, my favorite spot to play in Detroit. It's a super intimate nightclub that always has fresh new artists and throws bloody amazing parties.