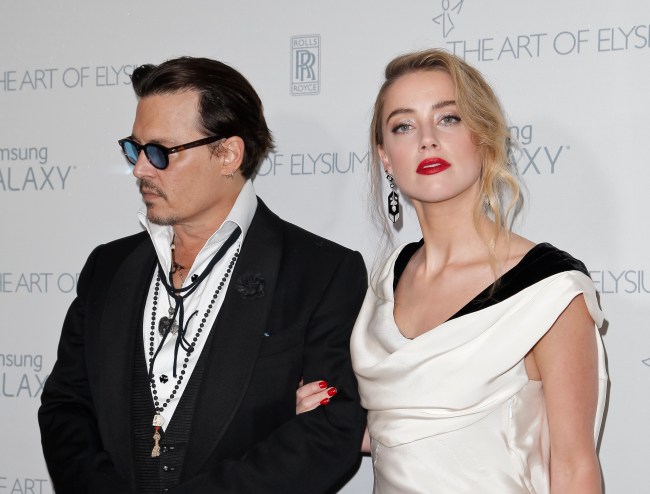 Amber Heard, who stole Cody Horn's role in Magic Mike XXL, has committed an even greater crime… importing Johnny Depp's dogs. For that most heinous of acts, she faces up to 10 years in prison, because Australia does not f*ck around when it comes to dogs, apparently. Heard was charged on Tuesday "with two counts of illegally importing the pups, Pistol and Boo, into the country and one count of producing a false document," according to People.
She has been issued a summons to appear at the Southport Magistrates Court in Queensland on Sept. 7. The importation charges could lead to a maximum penalty of 10 years in prison and a fine of $75,000. The false document charge carries a penalty of up to a year in prison and a fine of $7,500. (Via)
The doggy drama began earlier this year, when officials discovered that Depp and Heard had brought Pistol and Boo into Australia, where he was filming the next Pirates of the Caribbean disaster, er, movie. You're not allowed to do that without quarantining them for 10 days, because The Simpsons showed us what happens when you smuggle in foreign animals. There's currently a koala hanging onto one of Depp's 75 scarves, ready to wreak havoc in the States.
Give her the boot, I say.
(Via People)