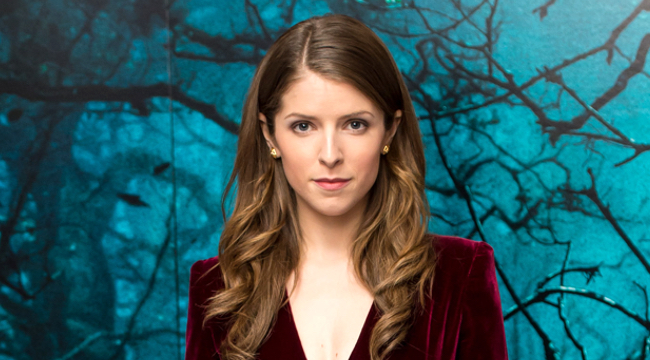 The infinitely witty and charming Anna Kendrick may be having a much better summer than you, but she feels the clock ticking away. Anna turned 30 years old on August 9th, and she sat down with Elle to discuss how that makes her feel.
Yes, this topic sounds very navel-gazy and like the ultimate first-world problem, but Elle will be running a series of actresses hitting the big 3-0. Anna happens to be one of the first to give her thoughts on the subject. Hitting a new decade generally presents with apprehension, but Anna has it all figured out for now. She's actually pretty excited to escape the "bullsh*t" of her 20s.
"I started calling myself 30 when I turned 29. I feel really ready for it. I feel like in your twenties you have to put up with a lot of bullsh*t. I know you have to in your thirties as well, but you can always say, You know what? I'm 30-goddamned-years-old, so I'm going to go home before 2 a.m. because I can. I'm excited for that."
She may be kidding about the lack of heading home before the witching hour, for late-night jaunts are not specific to any one age group. She's probably messing with her audience, and surely she really knows the bullsh*t will not stop at any age either. Anna did reveal her newfound life motto as she enters a new era, which is pretty awesome:
"I can't think of anything that wouldn't make me sound like a pretentious f*ckface. Maybe that should be my motto: Don't be a pretentious f*ckface."
Otherwise, the interview reflects the general attitude of an actress who's struck while the iron is hot. Anna's worked constantly for several years, and she just wants to hang at home for awhile. She also wants to learn to make her own pie crust, just like her grandma's recipe. And there's your Anna Kendrick fantasy for the night.
(Via Huffington Post)