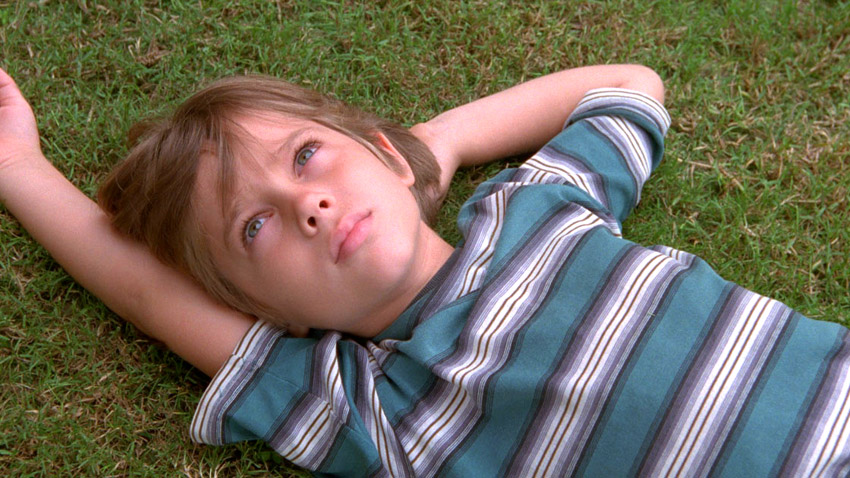 "You don't want the bumpers. Life doesn't give you bumpers." — The dad (Ethan Hawke) in Boyhood.
On a Saturday last July, I decided to see Boyhood. It was a movie I'd been itching to see since first learning about it and the unique method in which it was filmed a couple of years prior. I was, and am, something of a Richard Linklater fanboy. I've seen all of his films, most of them multiple times. I own the Before trilogy — Before Sunrise, Before Sunset and Before Midnight — on DVD and occasionally quote lines from the films. Friends who'd already seen the film were positively glowing in their praise for it, calling it things like "a once-in-a-lifetime movie" and "one of the most remarkable movies I've ever seen."
Needless to say, I was very much looking forward to seeing Boyhood. Had been for some time. And I was determined that this was going to be the day I was finally going to see it.
There was, however, a catch: Boyhood was only playing in a limited number of theaters at the time, and none of those theaters were located in New Orleans. Further, it was not scheduled to begin screening in New Orleans for another three weeks, and the closest theater to me showing Boyhood that particular weekend was 350 miles or so away in Houston, where much of the film is based. (The only other cities the film was playing in at that time were Austin, New York and Los Angeles, as I recall.) I'm sure I could have easily found an illegal download of it on the internet, but that was not something I wanted to do. No, I felt that Richard Linklater and IFC Films deserved my twelve bucks (or whatever it was) for this one (not to mention that I never watch illegal downloads of movies) and I wanted to see the film on a big screen with big speakers pumping in its sounds. But there was also something else, something greater, at play.
You see, a few weeks earlier I'd broken up with my then-girlfriend. She and I had initially bonded before we'd ever met in person by discussing our shared love for the Before trilogy via Twitter DM. I'd been looking forward to seeing Boyhood with her, even thinking that we could make a fun little weekend trip to Texas to see it together before it ever got to New Orleans. But, obviously, that was not meant to be.
There's no such thing as a good breakup, but this one was terrible. Really terrible. It was sudden and dramatic and baffling and oh so very crushing. If breakups were cancers, this one was ass cancer. Yes, it was the ass cancer of breakups and I had been something of a human mess in the six weeks or so leading up to this particular Saturday, much more of a mess than I'd let on to anyone. As anyone with life experience under their belt can attest, a bad breakup does something to you, alters your brain chemistry, leaves you teetering on an emotional knife and is just generally a colossal mindf*ck. And there's nothing a mindf*cked person wants more than to somehow find a way to unf*ck their mind.
And so it was that I found myself boarding Amtrak's Sunset Limited at 9:00 that morning for a 9 hour, 18 minute train solo trip to Houston. I was going to go see this movie, this movie that I had been dying to see with my ex and was certain we would both love and talk about for hours over drinks afterwards, and I was going to see it without her and I was going to love every second of every aspect of it, dammit. I had sort of bizarrely come to view this weekend trip without her as a way to somehow exorcise some of the post-breakup demons that had been haunting me. This was going to be an amazing and it would mark a turning point in my "getting over it."
That was what I had hoped, at least.
***
The full span of the Sunset Limited, which began operating in the late 1800s, runs from New Orleans to Los Angeles — a trip that takes 48 hours to complete. (If this were Europe or Asia that full trip would likely only take roughly the amount of time it takes to get from New Orleans to Houston via Amtrak, but alas this is America where comparing train travel to European or Asian train travel is like comparing the Zack Morris phone to the iPhone 6 Plus.) While I'm sure the amount of time it takes to travel via train in the U.S. deters many, I enjoy it greatly. There's a certain romanticism to rail travel that I enjoy immensely and find stimulating.