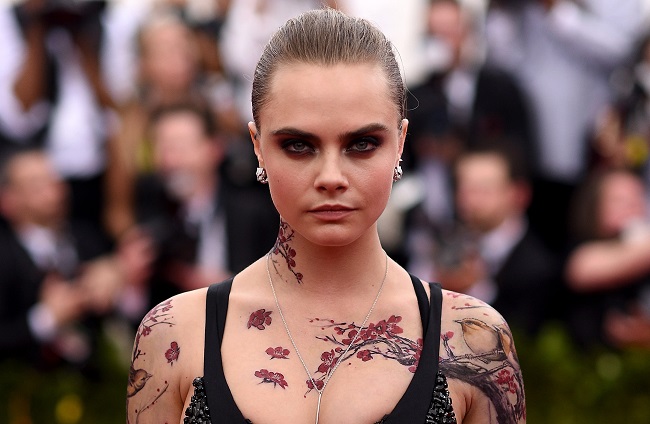 Cara Delevingne is a successful model who's adding a whole lot of acting to her resume. The star, who made herself a Hollywood mainstay with Paper Towns, will appear in the upcoming Suicide Squad, in which she'll play 'Enchantress,' a not-so-friendly character who doesn't have a great grasp on the magical powers that make her a supervillain. If you thought, "well, that doesn't sound like someone who's going to be looking pristine and perfect the entire time," you're absolutely right. As this cover of Empire magazine shows, Delevingne is so unrecognizable, it's almost like she's going for an Oscar.
Check out this photo, which the model/actress posted on Instagram:
The transformations we've seen so far have all been awesome. Let's hope that the movie is just as good as the make-up and wardrobe is making it out to be.