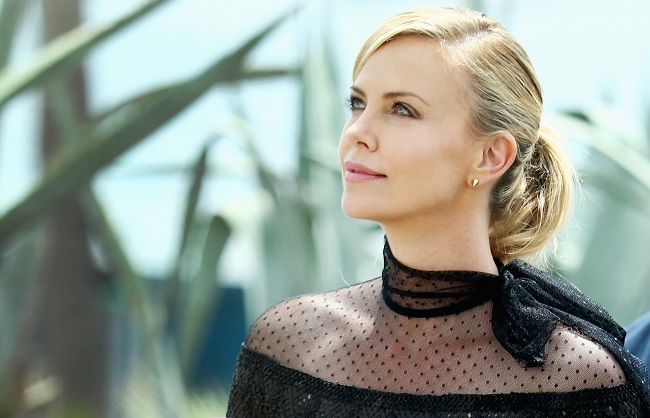 It was rumored back in February that Marvel had offered Angelina Jolie $20 million to direct Captain Marvel. Now the source of that rumor, OK! Magazine, is back with another Captain Marvel rumor which they once again buried in a different story. The story leads with the news about Theron and Jolie becoming friends after Brad Pitt introduced his wife to Theron, the partner (possibly fiancé?) of his friend Sean Penn.The magazine then casually mentions that Theron might be playing Carol Danvers. Way to bury the lede, guys.
Yahoo! quotes the OK! Magazine article, which doesn't seem to be online yet:
"The girls realized that they have a very similar outlook on life and quickly bonded over everything from their adopted children to their prospective Hollywood projects." The duo are even hoping to work together on Captain Marvel, the comic giant's upcoming first female-led superhero film. The source said: "Marvel has been courting Angie to direct the project and Charlize is a clear fan favorite for the starring role. If Charlize were to get the part, Angie would almost certainly sign on to work with her new pal."
In other words, the source thinks Theron is going to be cast just because she's friends with one of the potential directors. Yeah, not how it works. On the other hand, Theron is an Oscar winner, a huge box office draw, reportedly great to work with, looks the part, and just came off another big (and financially successful) action role in Mad Max: Fury Road. Marvel would be damn lucky to have her. They don't have to be in a huge hurry to sign anyone, however. Captain Marvel doesn't open until Nov. 2, 2018.
(Via Yahoo! and The Mary Sue)