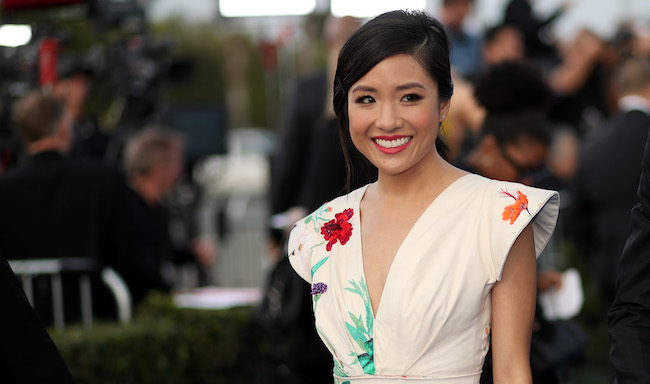 Kevin Kwan's Crazy Rich Asians follows Rachel Chu, an American-born Chinese woman, as she travels to Singapore with her boyfriend and tries to find a place within his uber-wealthy family and friend circle. The story is one of a distinctly Asian-American experience integral to the character, so naturally, Hollywood producers wanted her to be played by a white woman. Kwan told Entertainment Weekly about one such meeting that took place in 2013.
During this early meeting, Kwan says, the producer asked him to reimagine his protagonist, Rachel (played by Constance Wu in the film), as Caucasian. "That was their strategy," he remembers. "They wanted to change the heroine into a white girl. I was like, 'Well, you've missed the point completely.' I said, 'No, thank you.'"
Hollywood whitewashing, especially of Asian characters, has received a lot of attention over the last few years, with Scarlett Johansson starring in Ghost in the Shell, the original casting of Ed Skrein's role in Hellboy and Tilda Swinton's role in Doctor Strange among others being met with deserved backlash. Kwan eventually came to develop the film with producers Nina Jacobson and Brad Simpson.
"[Nina] felt it was really important to tell the story and to have this message and to have that representation out there," Kwan says. "That was in 2013, way before the whole Hollywood whitewashing movement happened."
Thanks to an entirely Asian principal cast, Crazy Rich Asian is a huge step forward in that representation.