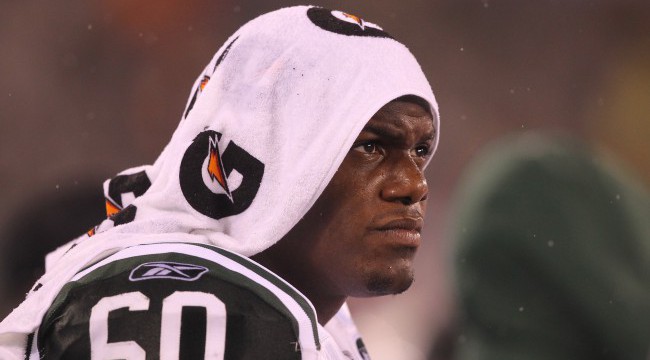 If there was ever a Will Smith movie that could leave someone so broken and sad that it drives them to give up their lives and do something else, you'd think it would be After Earth or The Pursuit of Happyness.
For D'Brickashaw Ferguson, that movie may have been Concussion.
The 32 year-old announced Friday morning that he was retiring from the NFL.
He had not missed a game during his 10-season career with the New York Jets, but based on a piece he wrote for Sports Illustrated, it's possible a movie about concussions, and not necessarily a concussion, helped lead to his decision.
I had the opportunity to see the movie Concussion and read the book by Jeanne Marie Laskas on which the film was based. I was astounded by what I learned regarding the NFL and its apparent denial of Dr. Bennet Omalu's discovery of the link between brain injury, chronic traumatic encephalopathy (CTE) and professional football players.

Though I am familiar with examples of offensive lineman who have experienced concussions, it was still my contention that the offensive line was one of the safer positions when it came to being susceptible to head injuries. As I've come to find out, it isn't just the large collisions that can be problematic, but rather the smaller collisions that don't even amount to concussions but happen far more frequently, that are the real catalysts leading to CTE.
Rich Cimini of ESPN has the full story, including these tidbits about what went into the retirement decision.
Congrats on reading the rare NFL story that contains the words "retirement," "concussions," and "CTE" that's actually a positive one.
(Via ESPN)