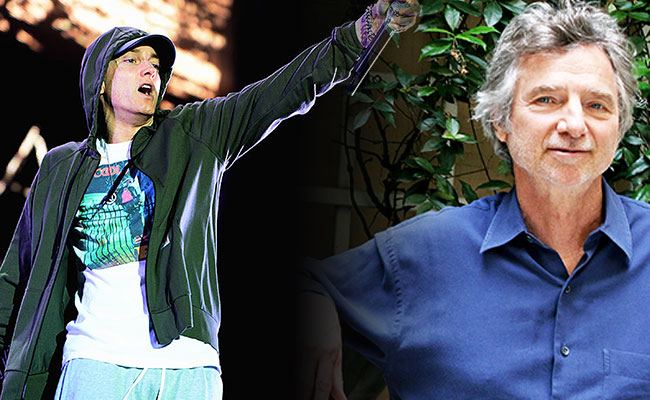 There was a time in the early aughts where Slim Shady himself, Eminem, was inescapable. Everyone knew at least one skinny dude who bleached his hair, wore a huge, plain white t-shirt and a pair of baggy jeans to emulate the famous, often-controversial rapper. The height of Eminem fever, though, would have to be when the film 8 Mile was released, directed by the now-late Curtis Hanson, with that film going on to set the blueprint for strange, fictionalized rap biopics to come. But the thing is, Mr. Mathers wasn't exactly an actor before that film. So what changed things?
It was Curtis Hanson. Eminem released a statement to Billboard after the untimely passing of Mr. Hanson to pay his respects in public, noting that he would have never have tried his hand at acting if Hanson hadn't given him a shot and inspiration.
"Curtis Hanson believed in me and our crazy idea to make a rap battle movie set in Detroit. He basically made me into an actor for 8 Mile. I'm lucky I got to know him."
Hanson, who passed away Tuesday, September 20th from complications due to Altzheimer's disease, left behind a hefty legacy with films like 8 Mile, L.A. Confidential and The Hand That Rocks the Cradle to his credit. Eminem has been offered numerous acting roles since then, only taking a few and focusing instead on other ventures, but undoubtedly Hanson left an impact on him by choosing to create 8 Mile while others perhaps didn't see the value in such a film.
(Via Billboard)