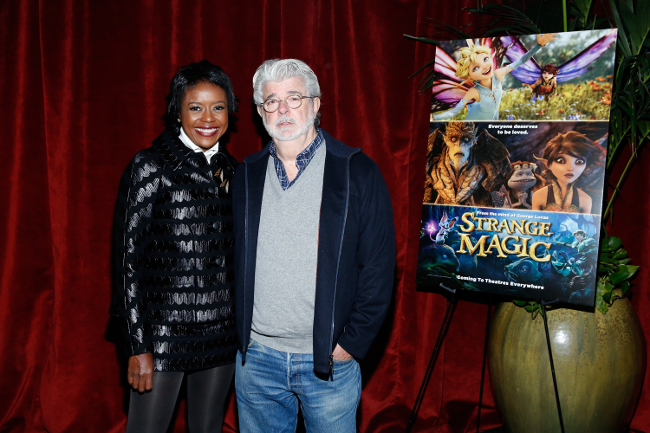 Last week, George Lucas claimed that the only regret that he had about his iconic Star Wars franchise was that he never got to see it in the theaters like a wide-eyed kid and be blown out of his seat by the giant ship on the screen. Still, it probably doesn't hurt that he traded that excitement in for a gazillion dollars and a career that almost any filmmaker would kill (and eat the body) to have, but you almost kind of feel bad for the guy when he talks about Star Wars now that it is owned by Disney. Almost.
While making the media rounds for his new animated musical, Strange Magic, Lucas told Cinema Blend's Nick Romano that when Disney cut him that massive check for Lucasfilm and the Star Wars universe, the House of Mouse purchased along with it some ideas that he had for Star Wars: Episode VII. However, it seems that JJ Abrams and Co. decided to make The Force Awakens Lucas-free.
The ones that I sold to Disney, they came up to the decision that they didn't really want to do those. So they made up their own. So it's not the ones that I originally wrote [on screen in Star Wars: The Force Awakens]. (Via Cinema Blend)
Now, of course, is when Lucas sits back and waits for us all to beg him and offer our most delicious cats so that he'll reveal what would have and could have happened if he'd made his vision of Episode VII. Fortunately, thanks to the magic of the Internet, we can let Mark Hamill tell us, and then we can all go back to speculating wildly about Abrams' vision.