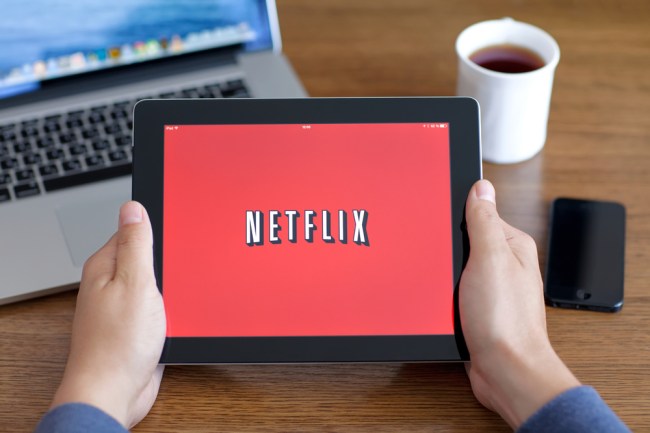 The good news first: An extended weekend means there's more time to catch some of the films that will be departing from Netflix in June. Now, the bad: There's some really great films on here. But, don't despair. Just because they're gone for the time being doesn't mean they won't make a return (The Professional was just added back on!). Check out the full list below…
Biutiful (June 28)
This teary tale is one you'll want to watch with a nice bottle of wine. If you don't want anyone to see you cry, watch it alone. It's one of Alejandro González Iñárritu best pics, as well as a tour-de-force performance by Javier Bardem.
The Silence of the Lambs (June 1)
You might be watching Hannibal on TV, but what's it hurt to watch this classic? There are few characters as creepy as the good doctor.
Snatch (June 1)
Guy Ritchie is very Guy Ritchie with this offering that has multiple narratives which all tie together quite nicely. And, Brad Pitt's accent never gets old.
Here's the rest of the stuff you might miss…
June 1
Bram Stoker's Dracula (1992)
City of Ghosts (2003)
Dance with Me (1998)
Deep Blue Sea (1999)
DeRay Davis: Power Play (2010)
Dream Lover (1994)
Drugs, Inc.: Season 2 and 3
Ever After: A Cinderella Story (1998)
Frankie and Johnny (1991)
G.I. Jane (1997)
Garfield and Friends: Vol I & II
Hatchet II (2010)
I Escaped a Cult (2014)
Ink Master: Season One
Inside Combat Rescue: Season 1
Last Action Hero (1993)
Picture Perfect (1997)
Platoon Leader (1988)
Rain Man (1988)
Reign Over Me (2007)
Soul Survivors (2001)
Swept Away (2002)
Syriana (2005)
Tank Girl (1995)
The Great Queen Seondeok (2009)
The Perfect Husband: The Laci Peterson Story (2004)
The Phantom of the Opera: Special Edition (2004)
The Rocketeer (1991)
The Triplets of Belleville (2003)
Waking Life (2001)
June 6
Cirque du Soleil: Worlds Away (2012)
Crash (2004)
June 15
Space: Unraveling the Cosmos (2014)
The River Why (2010)
Tin Man (2007)
June 17
Dummy (2002)
June 20
Amadeus (1984)
Collateral Damage (2002)
Lonesome Dove (1989)
Practical Magic (1998)
The Guilt Trip (2012)
June 22
Madonna: The MDNA Tour (2013)
Stand Up Guys (2012)
June 28
Biutiful (2010)
June 29
Iron Man: Armored Adventures: Season One-Two
Texas Chainsaw (2013)
June 30
Donnie Brasco (1997)
Godzilla (1998)
Hansel & Gretel: Witch Hunters (2013)
Jack Reacher (2012)
National Security (2003)
Steel Magnolias (1989)
Taxi Driver (1976)
The Baby Sitters Club: Season 1