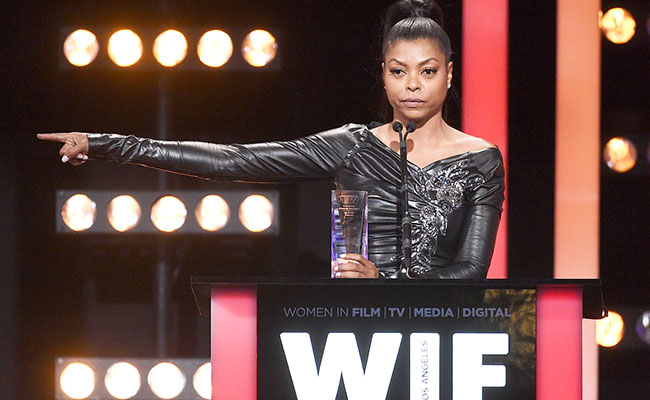 The topic of diversity in Hollywood is one that has been raging for generations, only really spilling out in the public more in the past few years. Hollywood is, as we've come to see, lacking in the diversity department, but there are always people involved who really, truly want to do better. The film industry is one of many industries where women haven't always felt entirely comfortable in and for a long time, women weren't exactly welcome in the sciences.
That's exactly what the film Hidden Figures is about; documenting three trailblazing women who worked at NASA and were able to help propel our space program to the next level. Star Taraji P. Hansen spoke about how important the role was in a recent Q&A, says Mashable, where she got emotional.
"I'm a girl from the hood. I didn't grow up with much, so all I had was dreams, and hope, and the reason why this is so overwhelming is because when you come from a place where you have no dreams, no hope, and all you see is that people that look like you don't belong, they have no place in society, this story was important. This story is so important. If I had known about these women coming up, maybe I would've aspired to be a rocket scientist. Not to say that I've had a big journey, to clear that up. But what I'm saying is that nowadays, this is all kids of color feel like they have. Sports. Rap. Acting. And there's so much more important work to be done."
Hansen's starring role as Katherine Johnson, a math genius and self-taught programmer, was one of the masterminds behind computerized celestial navigation, and clearly, she felt a deep connection with the character.
Hidden Figures opens on January 17th.
(Via Mashable)