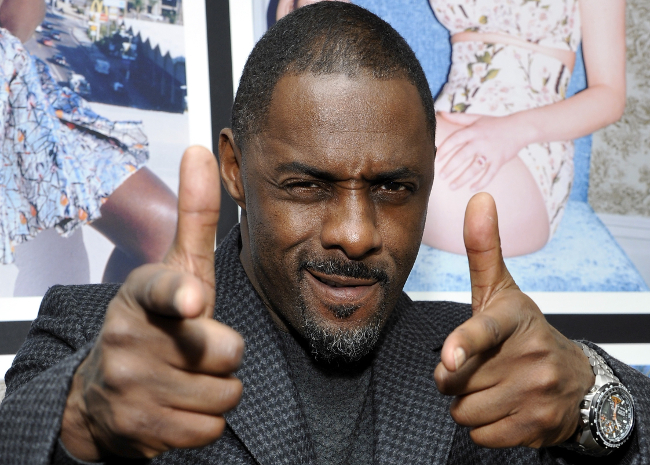 Idris Elba has heard the hoopla and the demand that he should be the next actor to step into the iconic shoes as James Bond. He understands what people are clamoring for, but don't ask the talented actor if he's going to be the next 007. Not because he doesn't want to answer, but because he has no idea himself.
In a recent interview with Variety, Elba was asked about his most recent project (the Netflix original Beasts of No Nation) and other previous roles, and naturally, the question of Elba portraying James Bond was asked. "I really have nothing constructive to say about James Bond. Apart from, it's just a rumor." Elba added that Bond could certainly be a tad more diversified with a "James Bond is a spy. He could be any color, surely."
This is certainly not the first time that Elba has had to entertain the discussion of the possibility of playing Bond, but he has had always kept realistic expectations about the actuality of snagging the role. In fact, Elba feels flattered by the rumors but previously stated, "Honestly, it's one of those things that if it should happen it would be a self-fulfilling prophecy; it would be the will of a nation."
As the discussion continues, Elba will remain focused on his many other projects. The man is not hurting for work at all.
(Via Variety & Entertainment Weekly)