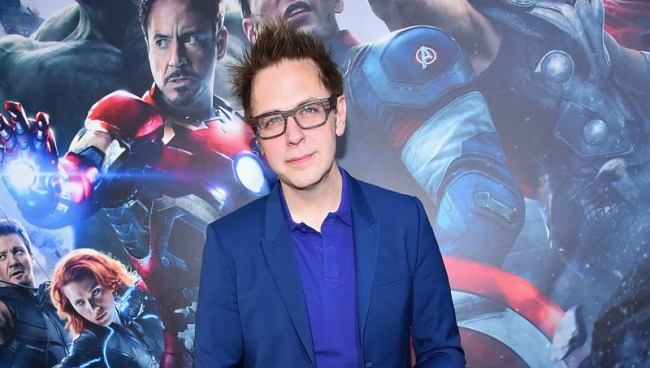 In addition to being a huge risk worth taking for Marvel, Guardians of the Galaxy also breathed new life into movie soundtracks. Powered by retro hits like "Hooked on a Feeling," Awesome Mix Vol. 1 actually went platinum and inspired James Gunn to compile a "prequel" followup for online streaming called Awesome Mix Volume Zero. But all that soundtracky success meant that Guardians of the Galaxy 2 would need its own awesome mixtape. But could it ever be as awesome as the first one? This is exactly what has Gunn worried, even moreso than the second movie. He told Entertainment Tonight:
"Originally people kept asking me, 'Don't you feel a lot of pressure to do the second movie?' and I didn't in general," Gunn told ETonline at the Avengers: Age of Ultron premiere on Monday. "But I did feel a little pressure for the soundtrack because so many people loved it and we went platinum and all that other stuff. But I feel like the soundtrack in the second one is better. I feel like it's better, so I'm excited about it."
So, there's a little less weight on the director's shoulders as he prepares to "go into hibernation" and write the screenplay, which we already know has a solid treatment and reveals who Peter Quill's father is. At least we know that if there's another scene with an adorable dancing baby tree friend, he'll have something to shake it to.
Source: Entertainment Tonight