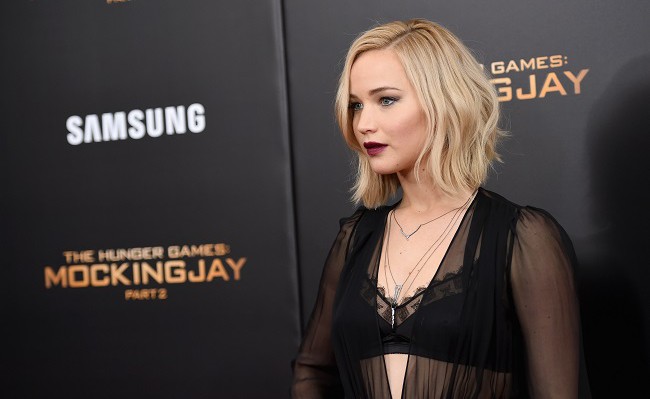 Jennifer Lawrence has proven herself as an actor time after time. She's been nominated for and won an Oscar, so it's clearly time to move on to something else. She's already started working on a screenplay with Amy Schumer, and now she's going to direct her first feature — and another one might not be far behind. Project Delirium, which is based on an article (possibly a 2012 article in The New Yorker) about "mental warfare in the '60s," will be Lawrence's first directorial effort and she's been observing one of her own directors to get a sense of the whole process. In an interview with Vogue, she described what it was like to watch David O. Russell, her director on Silver Linings Playbook, American Hustle, and the upcoming Joy, work:
As part of her film schooling, Lawrence has been sitting in on [director David O.] Russell's editing sessions for Joy. "It's funny because I'm like, 'This process is so unique to him. There's almost nothing I can take away from it. It would be like watching a dolphin and being like, 'Oh! So that's how you swim in the ocean!'"
Not a bad person to have as your mentor. Lawrence mentioned to Entertainment Weekly that she'd wanted to direct for a long time, but was waiting until she was truly prepared:
"I've always wanted to direct since I was 16 and always thought I should start making steps towards that. If I had tried to do it earlier, I wouldn't have been ready. Now I actually feel ready."
But that isn't all; she's also expressed interest in directing a comedy, but that is not Project Delirium, as interesting as that could be. Could Jennifer Lawrence be making a wacky movie about "psychochemical experimentation" run by the U.S. military, or are there two separate movies? At this point, we're happy to watch Jennifer Lawrence do anything, so let's make sure she has a good team behind her maiden voyage.
Source: The Verge