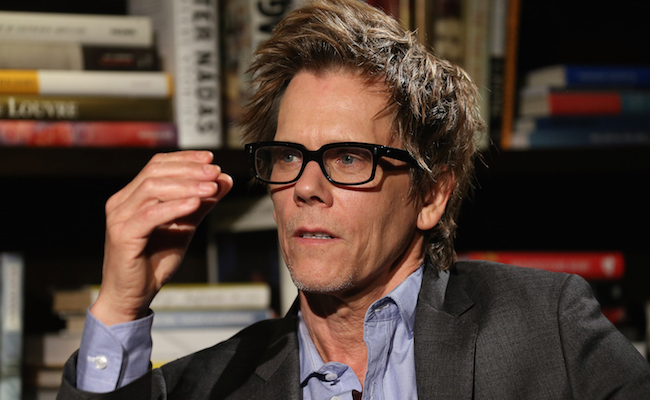 Tremors will never die. America's love affair with graboids and the doofuses that encounter them has resulted in five movies of varying quality, a one-season TV series on SyFy and STRONG OPINIONS from the beardo that loiters in the aisles of your town's remaining video store. Now there's word that a TV reboot is on the horizon and a certain franchise alum will be front and center with this new offering.
Blumhouse Productions and Universal Cable have paired up to bring Tremors back to the small screen with Kevin Bacon locked in to return in the role of Valentine McKee from the first film. In addition to appearing on the show, Bacon will also serve as an executive producer. We imagine the show can't be any sillier than Bacon's last show The Following, so Tremors: We're Doing A TV Show Again might come across as positively quaint.
Here's some more info on the project as plucked from Blumhouse Productions' big announcement:
Andrew Miller (The Secret Circle) is attached as writer for the series, which will be once again set in the fictional desert town of Perfection, Nevada — albeit 25 years after the events of the original film.
Tremendous. Or Tremormendous. No, that's a typo. The first one is what we mean.
Deadline reports that an official deal hasn't been struck with a network as of yet, but Universal claims multiple bidders are interested in the series. All we know is that Tremors isn't Tremors without Michael Gross. Make it happen, Hollywood.
(Via Deadline)