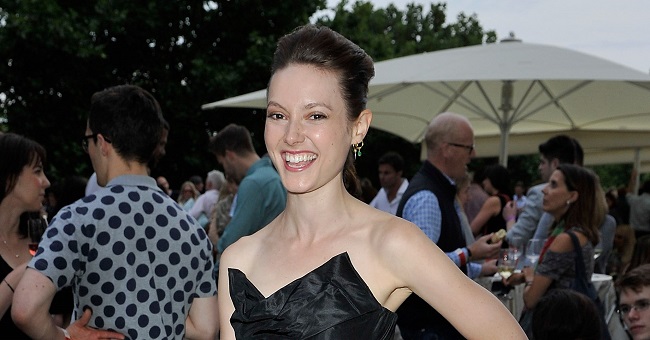 Another name has been added to the Star Trek Beyond cast: Lydia Wilson, who has appeared in 2013's About Time and BBC America's Ripper Street, is now on board as an undisclosed character. She joins new cast members Joe Taslim, Sofia Boutella, Idris Elba as the Big Bad, and maybe Bryan Cranston.
Wilson will obviously be filling one of the three much-talked-about female roles that will be evening things out a bit in the second sequel to J.J. Abrams' 2009 Star Trek reboot, but exactly whom she'll be playing remains a mystery for now. Given her youth, chances are that she'll be playing either Bones' wife or Captain Kirk's "match," but probably not the President of the United Federation of Planets. Unless she's some sort of prodigy, which is always possible in science fiction because it's science fiction! Some of us would like to see her — or anyone — play a redeemed Dr. Janice Lester, but it's silly to think that one person's genre fan fiction would actually make it into a major Hollywood franchise… Oh, wait. That totally happened.
Anyway, Star Trek Beyond is currently in production in Vancouver and will be released during the show's 50th anniversary in July 2016. They are also running a contest that could win one lucky person a walk-on role in the movie and get some money to a great cause.
Source: Variety