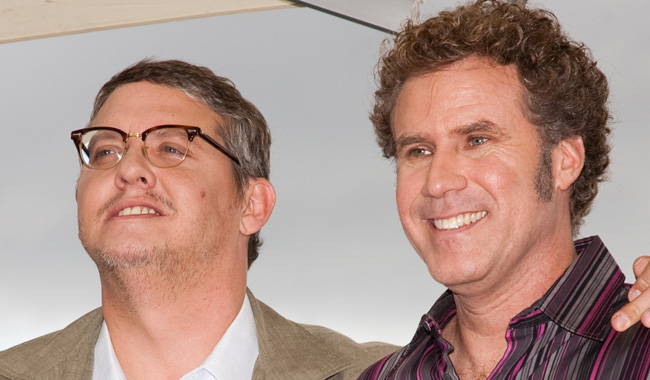 An interesting thing about Marvel Studios is their willingness to give comedic writers and directors a crack at their iconic heroes. It's paid off handsomely so far: Captain America: The Winter Soldier was helmed by former Community directors Anthony and Joe Russo, and of course, Guardians of the Galaxy was the work of dark comedy master, James Gunn.
Well, Marvel is going to give another comedic writer/director a shot, as word is that Anchorman and Step Brothers director Adam McKay will helm one of their next wave of movies. This isn't McKay's first brush with Marvel Studios; he co-wrote Ant-Man and was approached to direct the movie when Edgar Wright dropped out.
No word yet on which movie Marvel wants McKay to direct. Of the announced Marvel Studios movies, only Black Panther, Captain Marvel and Inhumans are still without directors. Marvel will probably want a female director for Captain Marvel, and Black Panther will likely have a more serious tone, so that makes Inhumans the most likely bet. I could definitely see McKay giving the lesser-known Inhumans a lighthearted, GotG-like touch.
What do you think? What Marvel property would you give McKay? Do you think he should be directing a Marvel film at all? Sound off in the comments.
via The Playlist