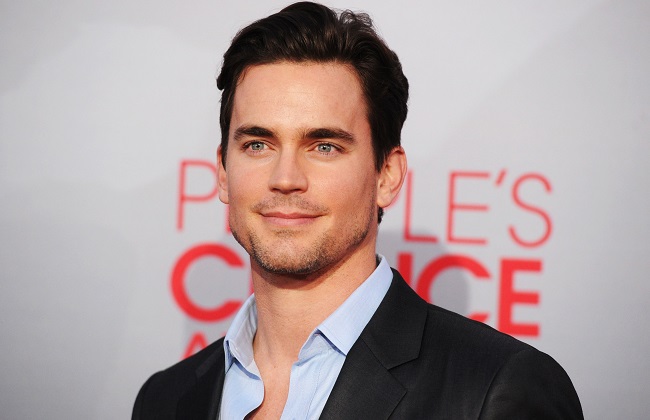 We already know Nic Cage almost played Superman, even suiting up for the role, and we've also heard Josh Hartnett once turned down $100 million for a Superman trilogy. I've even heard a rumor (via the secret meetings all of us gays attend) that Matt Bomer was being considered for the Superman role, but it fell through. At the time, the specious rumor going around was that homophobia may have played a part in the studio's decision to drop the project (Bomer is openly gay), but, even back then, I figured the real cause was the studio suddenly realizing they had signed Brett Ratner to direct.
Bomer has now confirmed that he was briefly cast as Superman in the early '00s, with a script by J.J. Abrams to be directed by Brett Ratner. Bomer talked about it on the Happy Sad Confused podcast with MTV's Josh Horowitz. The Superman talks starts about 27 minutes into the audio:
He reveals that Paul Walker and Brendan Fraser were also up for the role, and Bomer says he screen-tested in the suit with Amy Adams playing Lois Lane, just as she currently does in the new movies. As for why it didn't work out, Bomer didn't seem to be sure why:
"Brett [Ratner] chose me for the project and then it all fell apart. It was a very lengthy process to get the role, I think it was over the course of three months because I went in in a cattle call. It sort of evolved from there. It was a month of, 'Okay, looks like this is going to happen'. And then it slowly fell apart."
He also spoke briefly about the script, which he said "focused on [Superman] much more when he was younger and in college, it was very lighthearted in many ways." According to the Playlist, the script was "a retooled Superman origin story that involved the evil twin of Superman's father, a fully intact Krypton, and Lex Luthor as a CIA agent obsessed with UFO phenomena who has potentially otherworldly origins himself." With that story, and Brett Ratner directing, we can see why the studio backed out.
For what it's worth, Bomer did eventually get to play Superman two other projects, the first one being this 2009 ad campaign for Toyota Prius aired in Japan:
He also voiced the character in Superman Unbound, which is good because we can never get enough of Matt Bomer taking on some lawwwwbreakers…
Don't act like you didn't know we'd put a Magic Mike GIF in here.
(Via Happy Sad Confused, the Playlist, and Digital Spy)