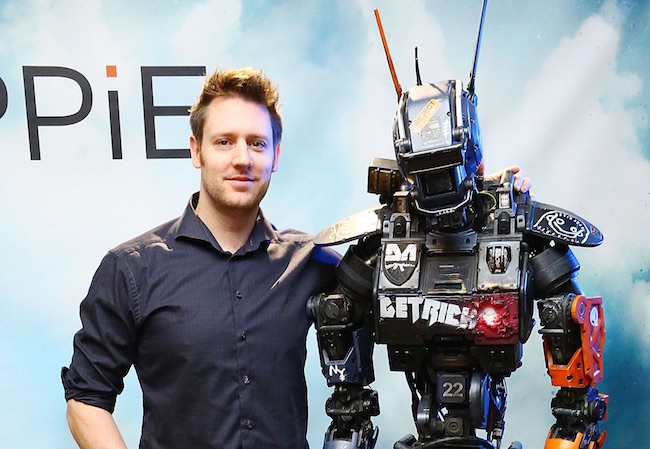 Neill Blomkamp is kind of a genius. Sure, he doesn't think Elysium was as good as it should have been, and Chappie is releasing this weekend to mixed reviews, but there's no denying that the South African has a firm grip on amalgamating awesome SFX with compelling narratives. Adept at combining 3D animation and design with a cinéma vérité feel, Blomkamp is one of this generation's newest talents — along with creatives like Rian Johnson and Gareth Edwards — who may hold the key to the next evolution of the movie blockbuster.
His feature debut, District 9, was nominated for Best Picture, but things didn't start at the top for Blomkamp. He dabbled in short films before he got that gig, and he continues to. Here's a look at his short film work…
AGM Heartland & Marvin
These two mysterious films were originally thought to be tied to Chappie and Elysium, but they may be a part of a different narrative that Blomkamp is creating within his sci-fi universe. The first film was slightly hidden on Wired's website, and it's since been removed. The second film, Marvin, followed more than a year later, but the two viral shorts seem to be linked. What do you think?
Yellow
This short film about a hunted android was created by Blomkamp for the Adidas "adicolor" campaign, and it's one of the four shorts (the other three follow) that gained Peter Jackson's attention.
Tempbot
What would life be like with an AI bot roaming the break room? Tempbot aims to answer this question.
Alive in Joburg
A.I.J. is the short film that preceded District 9. The seems of the Oscar-nominated film are being sewn together here.
Tetra Vaal
Tetra Vaal plays like a precursor to Chappie, and Blomkamp's otherworldly 3D graphics are on full display in this imaginative short.
Landfall
This film was attached to the marketing campaign for Halo 3, which was then supposed to translate into a live-action Halo feature, but the funding fell through, and Blomkamp moved on to District 9. This is likely the closest we'll ever get to Blomkamp making a Halo feature.