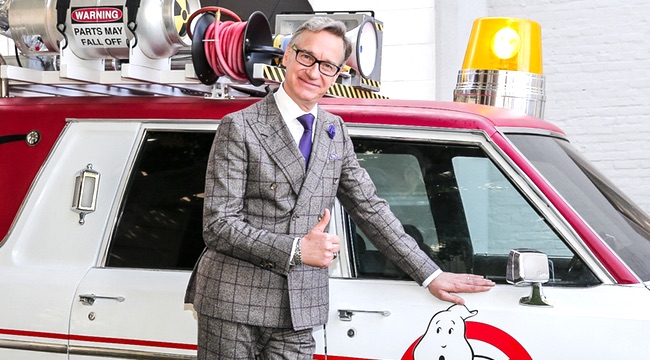 You may not know it, but Paul Feig has quietly taken over Hollywood during his 30-year career. He started as a bit actor on Facts of Life and moved on to create, write, and direct Freaks and Geeks. He's had his hand in just about everything worth watching until eventually rebooting Ghostbusters, and now Feig is using his power in the Hollywood system to create an equality for the sexes.
Feig and other industry luminaries are working towards integrating a gender "equity clause," which would ensure a fair representation of the sexes in film and TV. Gender inequality in the entertainment industry isn't just behind the camera, or represented in an actress' paycheck; it's systematic from top to bottom, even in the casting of minor roles. That's why he supports the equity clause that would create a balance of genders everywhere, and he plans to implement one in his future film contracts. Speaking to the Associated Press, Feig made his thoughts clear:
"I think we need to set these things in stone so it forces everybody to think that way."
If Feig and other people in power can change the zeitgeist, then this is absolutely possible. More women should be directing, and more women should be represented throughout visual storytelling. But it's also important to get to the root of the issue and embolden filmmakers of all genders and backgrounds to pick up a camera and make art that they believe in.
(Via Associated Press)