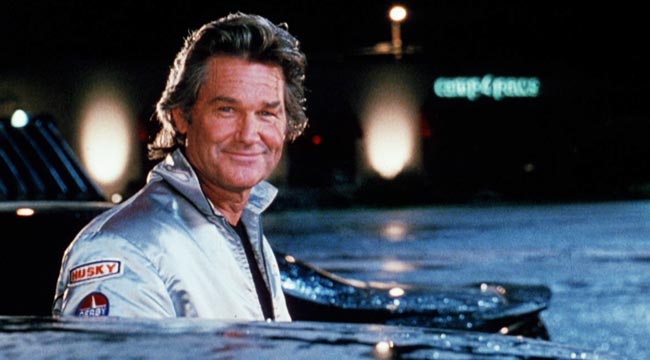 Quentin Tarantino has been saying for years that he only wants to make ten movies. That's it. Ten. Hateful Eight was his eighth, which makes his Charles Manson-inspired Once Upon A Time In Hollywood his ninth film. Considering he's bringing back nearly every actor he's ever worked with for the film, it's hard not to think about him having some final chuckles with his actor buddies. Today it was announced that Burt Reynolds, Kurt Russell and Reservoir Dogs Tim Roth and Michael Madsen would be joining Brad Pitt, Margot Robbie, and Leonardo DiCaprio in the film.
Tarantino has described his tale, based on the Sharon Tate murders, "the closest to Pulp Fiction" he's gone in years. Since, perhaps, Jackie Brown? For a movie that seems like it's going to do a lot of bouncing around between people talking at the height of hippie culture in 1969, the $100-million budget seems hefty. Maybe it's going to the cast, which is still rumored to add Tom Cruise and Al Pacino.
The fact that QT has waxed poetic about this film already seems to have all signs pointing to this truly being the penultimate Quentin Tarantino film.
"I've been working on this script for five years, as well as living in Los Angeles County most of my life, including in 1969, when I was seven years old. I'm very excited to tell this story of an L.A. and a Hollywood that don't exist anymore."
With this cast, it seems like a good second-to-last hurrah?
Once Upon A Time In Hollywood comes out on August 9, 2019. The 50th anniversary of the Tate murders.
(Via Consequence of Sound)