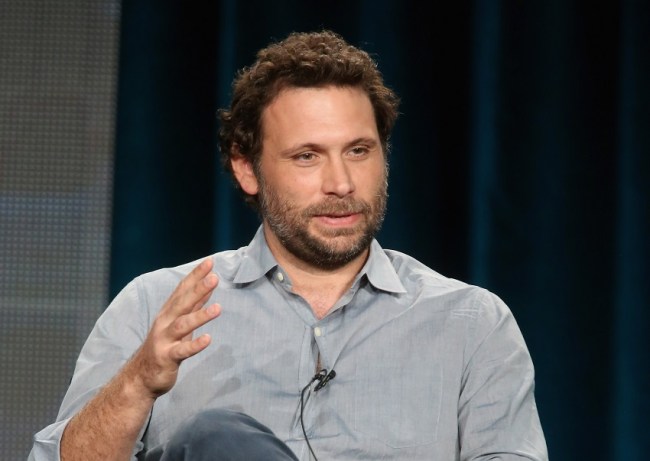 Jeremy Sisto has made a career out of playing weird, unstable people (and also Jesus Christ, who may still fit that description), but before he used his trademark gravelly voice to its full advantage, he was a total pretty boy heartthrob. Around the time he starred in Clueless in the mid-90s, he read for another leading man role that could have set his career in a completely different trajectory, but alas, it was not to be. The role of Jack Dawson in Titanic went to Leonardo DiCaprio, as we all know, and Sisto has let us in on how he felt about getting that bummer of a phone call.
In an interview on HuffPost Live, Sisto said that losing that Titanic role wasn't like losing an average role. It sucked a lot more because he knew the scale of the project:
"It was a pretty great experience. To be involved in something that had that kind of scope — anything James Cameron does has this huge scope to it. He's trying to push the limits on things," he said. "So I was just insanely inspired by it and a little heartbroken when the role didn't come my way."
Sorry, Sisto, but we all know that "a little heartbroken" now means "psychologically and emotionally crushed and ruined" twenty years ago when you're at the tipping point of your career. Especially when your screen test with Kate Winslet totally scored her the job:
Look at that face! Sisto was like an innocent, gold-hearted Newsie pup back then, but the minute he opens his mouth and looks right at her… he looks like he wants to eat her heart. Or tattoo her name into his back, then cut it off. Yeah, he's not the heartthrob from Clueless. He's the possessed devil worshiper from Hideaway. His costar in both, Alicia Silverstone, would probably vouch for that.
Maybe he didn't become the paparazzi target that DiCaprio did, but Sisto has probably been able to have a lot more fun. That's what we should all choose to believe.
Source: Huffington Post via The Hollywood Reporter