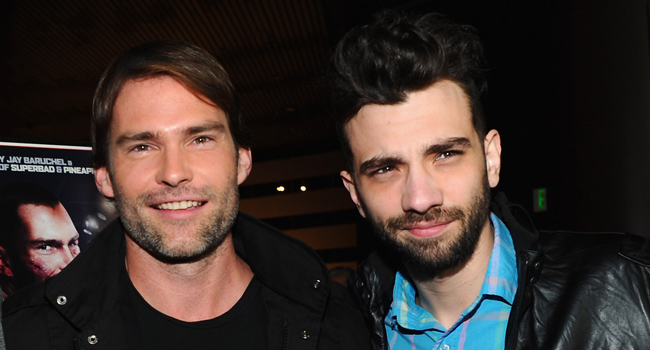 The adventures of Doug 'The Thug' Glatt (Seann William Scott) and his potty-mouthed sidekick Pat Houlihan (Jay Baruchel) will continue with Goon 2: Last of the Enforcers. Scott, star of the original 2011 cult hockey comedy, had hinted a sequel was in the works during his recent Reddit AMA, and now we have confirmation from The Hollywood Reporter. Not only will Seann and Baruchel reprise their roles, but Baruchel is set to make his feature film directing debut.
Goon has been called a modern day Slapshot, minus a lot of the bummer subject matter that weighs down the Paul Newman dramedy. The first movie centered around an idealistic small town bouncer who gets recruited as an enforcer for the Halifax Highlanders, a minor league hockey team. The sequel sees several of the Highlanders reunite in the major leagues during a player's strike.
Jay Baruchel is best known for his voicework in How to Train Your Dragon, as well as a number of big Judd Apatow and Seth Rogan films like Knocked Up and This Is The End. He co-wrote the first Goon with This Is The End scribe Evan Goldberg, and will co-write the sequel in addition to starring in and directing it. If it turns out as good as the first, we could be witnessing another member of the Apatow Mafia establishing their own comedy syndicate.
(Via The Hollywood Reporter)