An official The Professor And The Madman trailer has arrived. Within these few minutes, we see Academy Award-winning actors Mel Gibson (Professor James Murray) and Sean Penn (Dr. W.C. Minor or The Madman, obviously) get their period drama on while they tackle writing the Oxford English Dictionary. This is a very serious matter hailing from 1857, and their work was both ambitious and revolutionary. Not only that, but this was perhaps one of the earliest (and most effective) known efforts at crowdsourcing. It's a "true tale" and one that's based on Simon Winchester's best-selling novel of the same name. However, unless you can completely suspend your belief here, perhaps you're distracted by the epic beards of the two main players.
Now, I do not consider myself to be a beard expert by any stretch. Only lately have I come to really appreciate them, but I am able to narrow down a favorite on this occasion. One one side of the ring, we've got Gibson, who's been sporting something close to this for years. This is an all-natural beard and one that Gibson has chosen to wear even in his daily life without coersion. It's an intellectually proper beard but also one that's not extraordinarily groomed, so perhaps we can question, "Who's really the madman here?" at some pivotal point in the film. (Crowdsourcing, really? That's madness.)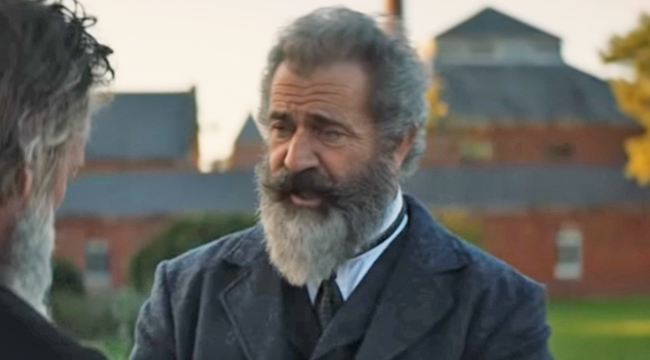 Then there's Penn, who's taking a more subdued turn with his mannerisms, but that beard is nuts and screaming for recognition.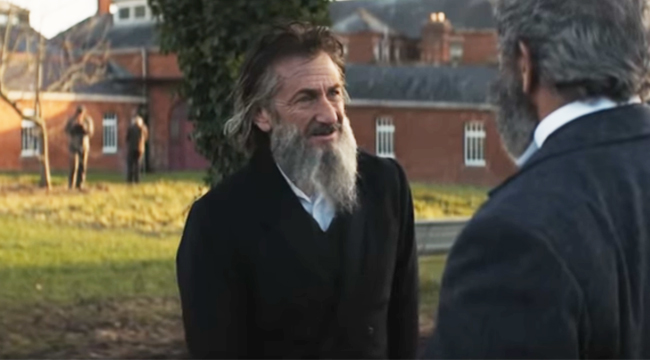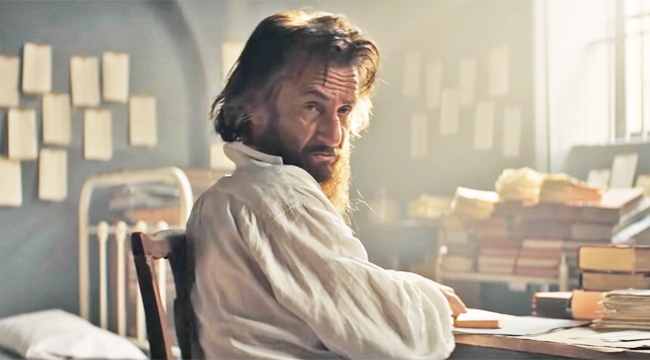 I'm going to flat-out assume that he deliberately grew it for this film, which was shot in Dublin. It's a "go-method" beard if there ever was one, indicative of an obsessive artist and one who's coming back into his craft after distracting himself by farting next to El Chapo for a few years while simply rocking a soul patch. This beard wins the Oscar.
From the film's synopsis:
Professor James Murray (Mel Gibson) took on the challenge of creating the most comprehensive dictionary ever compiled, but knew that it would take him and his team over a century to compile all known definitions. However, by "crowd sourcing" the work, that is, by enlisting definitions from people all over the world, the dictionary could be compiled in mere decades. As definitions were collected, the overseeing committee, led by Professor Murray, discovered that one man, Dr. W.C. Minor (Sean Penn), had submitted more than ten thousand words. When the committee insisted on honoring him, a shocking truth came to light: Dr. Minor, an American Civil War veteran, was a convicted murderer and being held at an asylum for the criminally insane.
Sadly, there's not a release date yet for the The Professor And The Madman, so we don't know when we'll see this beard-off in theaters. However, we can look forward to a stellar supporting cast that includes Natalie Dormer, Jennifer Ehele, Jeremy Irvine, and Steve Coogan.