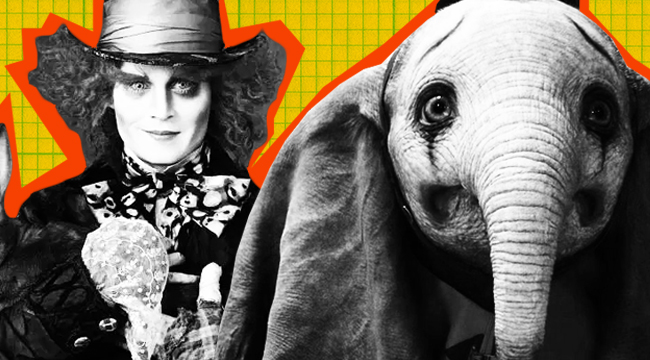 Tim Burton wasted no time in being hailed as a "visionary" director. His first full-length film: Pee-wee's Big Adventure. His second: Beetlejuice. The hits kept coming: Batman (which effectively set the template for the modern superhero movie, for better or worse), Edward Scissorhands, Batman Returns, Ed Wood (his masterpiece), even the wildly underrated Mars Attacks! and Sleepy Hollow. You can't even call that an incredible start to his career — it's an incredible career, period. Burton could have retired for a life of owning the world's least successful hair salon, but unfortunately (here's the turn) he kept going.
The decrease in quality started slowly in the early 2000s, with the superficially inessential Planet of the Apes and the maudlin-but-genuine Big Fish, but eventually, Burton became to movies what Weezer is to music: you hope for a return to early-career greatness, but it never comes fully, only in spurts.
But I'm not here to bury Burton. Not entirely, at least. In honor of Dumbo, which is better than you think it is (as Vince Mancini pointed out in his review, it's "more interesting than what I was expecting"), I'm offering compliments to Burton's post-Big Fish filmography. He may never make something as great as Ed Wood or fun-kinky as Batman Returns, but he still has his moments. Let's find the good in the bad, the terrible, and the Chocolate Factory. Speaking of!
Charlie and the Chocolate Factory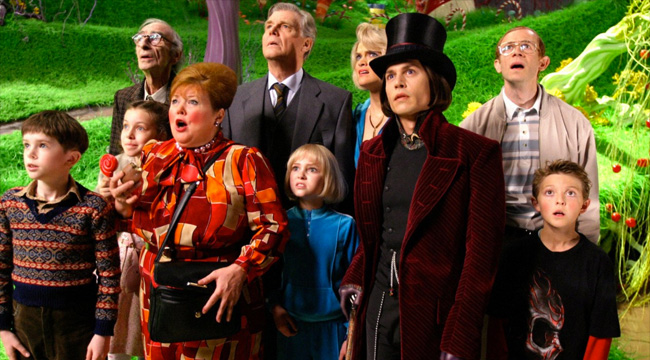 Charlie and the Chocolate Factory is a candy-colored fiasco, with ugly CGI, an oddly humorless tone, and an unappealingly hammy performance from Johnny Depp. (To his credit, he tried to find a different, more "reclusive, germaphobe, controlling" way of playing Willy Wonka than Gene Wilder, who memorably called the film "an insult," but he ended up channeling a thinner-voiced Michael Jackson.) Oh wait, I'm supposed to be positive. Well, Charlie is a lot darker than Willy Wonka & the Chocolate Factory, and therefore, closer to Roald Dahl's source material. The dentist scene is a nightmare and it's unsettling seeing Deep Roy playing not one, not two, but something like 9,000 Oompa-Loompas, all singing and dancing in unison. Charlie and the Chocolate Factory is a 20-minute cut away from being a pretty good horror movie.

Corpse Bride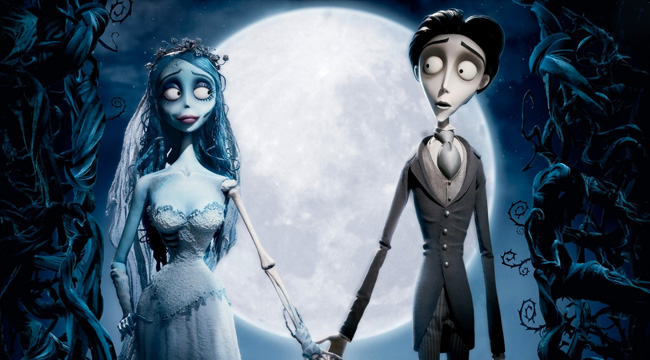 It's no The Nightmare Before Christmas, the other Burton-produced stop-motion animated musical about dead folks, but Corpse Bride is still plenty watchable, if not as omnipresent on Hot Topic shelves. The voice cast, led by Depp and Helena Bonham Carter in the role she was born to play, is charming; the songs are catchy (especially "Remains of the Day" and "Tears to Shed"); and it's whimsically macabre, which is the nicest praise you can pay to a Burton movie. Corpse Bride doesn't need backhanded compliments — they're all genuine.
Sweeney Todd: The Demon Barber of Fleet Street
Sweeney Todd is another winner in Burton's filmography. It never quite channels the gothic magic of his early movies, but the dark, sickening opulence throughout is absorbing and the production and costume designs were rightly nominated for Oscars (the former won, back when the category was called Best Art Direction). Depp was also up for an Academy Award, for Best Actor, and he does fine work as the homicidal barber. But the real star here is Burton — in many ways, it feels like his entire career was heading towards Sweeney Todd, which combines his love of song with the grime that's often just beneath the surface of his movies. But here, it's unavoidable, and a ton of fun.
Alice in Wonderland
I'm sorry, but if you don't have anything nice to say, etc.
Dark Shadows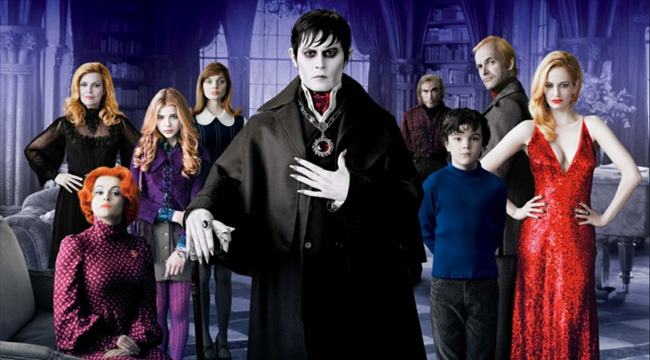 Eva Green has only appeared in three Burton movies, but doesn't it seem like a lot more? That's five fewer films than Depp. In that sense, Dark Shadows is a passing of the torch from Burton's old muse to his current one, someone who's able to bring a can't-look-away-when-they're-on-screen energy to otherwise stale projects. Like Dark Shadows! Too many actors would let the costumes define their character, but not Green; she finds the heart of whoever she's playing, even when they're a one-note witch, and acts through Burton's worst late-career impulses, like the suffocating production design. Or as the A.V. Club put it in a recent praise piece, "An actor like Green, who feels adult even in children's films, can snap Burton out of his routine for scenes at a time, without fully removing him from Burton-world." It feels like she's the only one who's not smitten by the idea of starring in A Tim Burton Movie. Green brings the Big D*ck Energy that Burton's otherwise-sexless movies badly need.

Frankenweenie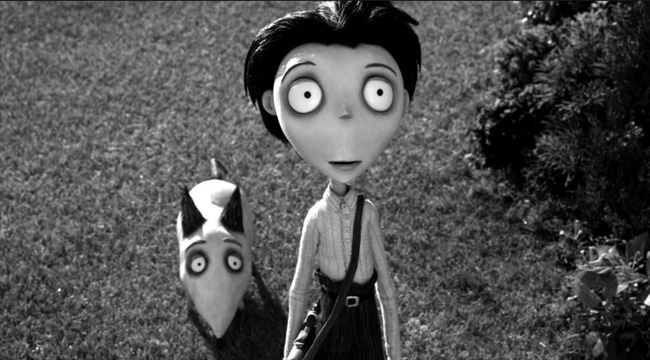 Frankenweenie is cute and 87 minutes long. More movies should be under 90 minutes. This is a big win for Burton and the butts of theater-goers everywhere.
Big Eyes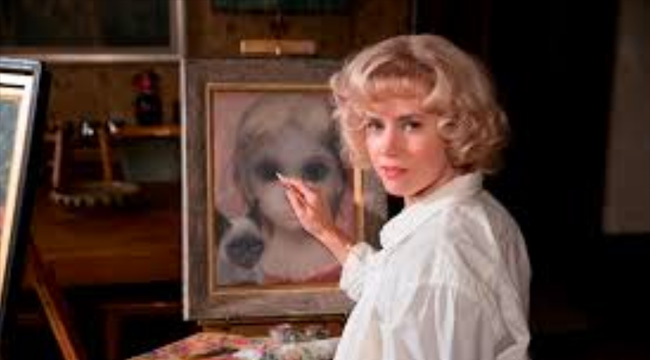 I can't believe I've gone this long without mentioning Danny Elfman. This is unforgivable — it's impossible to think of Edward Scissorhands without hearing Elfman's indelible score. His recent work, including Dumbo and Big Eyes with Burton and Fifty Shades of Grey and Justice League without him, hasn't been quite as memorable, but the compositions still have an impeccable ability to match the film's tone, whether it's dark and angular (Batman) or cartoonish (Beetlejuice). "It's a certain fit of sensibilities," Burton once said about working Elfman. "It's the way you feel about certain people, people you just relate to. We like a lot of the same things. He's always been a kind of guidepost, to try and help set the tone of the movie, capture the spirit of it." Burton's movies have an unmistakable look and, thanks to Elfman, an equally distinctive sound.
Miss Peregrine's Home for Peculiar Children
Burton's most "I vaguely remember that" movie. It's not good, it's not bad. It's just… there. It's fine! The characters are hollow but inoffensive, it's not as drenched in special efforts as his other efforts, and I already wrote about Eva Green, so there goes that compliment. Miss Peregrine's Home for Peculiar Children is one of only four Burton-directed movies written by a woman (Jane Goldman; the others are Alice in Wonderland's Linda Woolverton and Edward Scissorhands and Corpse Bride's Caroline Thompson), which is a plus, but it's also a bummer that it's only four out of 19. So, let's go with the stop-motion work. It's hard not to have a soft spot for stop-motion animation in a Burton movie.
Dumbo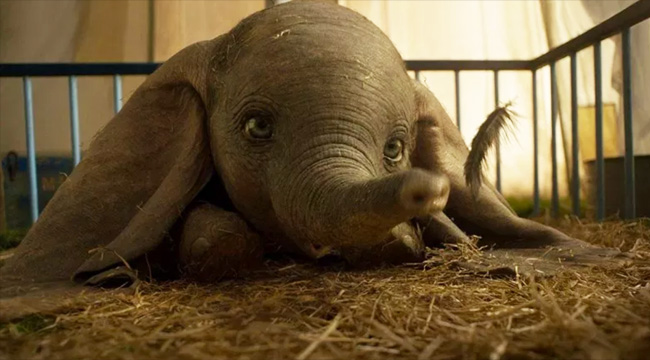 Dumbo is a deeply weird movie. Danny DeVito's main foe is a monkey, Michael Keaton plays a villainous Walt Disney-esque figure despite this being a Disney project, and Colin Farrell calls Dumbo "Big D" and spends half the film making sexy-eyes at Green, despite this being a film meant for children. The only thing missing is a crow named Jim Crow, which, actually, maybe it's for the best the not-at-all thinly-veiled racist crows were left out. Dumbo's peculiarity is what helps it stand apart from Disney's other live-action remakes, like the flaccid Beauty and the Beast, The Jungle Book, Cinderella… pretty much all of them except for the delightful Pete's Dragon. It will never rank higher than the middle of any "Tim Burton's Movies, Ranked" lists, but at least it's not at the bottom.