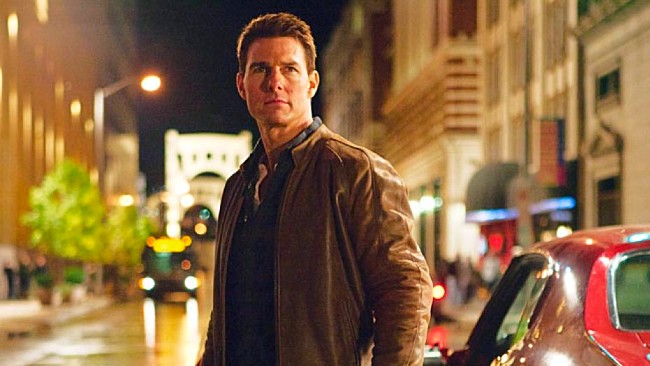 When the first Jack Reacher film came out in 2012, fans of Lee Child's popular book series found themselves asking the same question: "Why Tom Cruise?" Not because the Mission Impossible actor isn't good at acting like he's kicking the crap out of a bunch of bad guys, of course, but because of his "size." Lee typically describes Reacher as a massive specimen of a human being, but Cruise is only 5'7″ (supposedly). So now that the property is being rebooted as a streaming TV show, they're looking for someone much bigger.
"I really enjoyed working with Cruise. He's a really, really nice guy. We had a lot of fun," Lee admitted to BBC Radio. "But ultimately the readers are right. The size of Reacher is really, really important and it's a big component of who he is. The idea is that when Reacher walks into a room, you're all a little nervous just for that first minute. And Cruise, for all his talent, didn't have that physicality."
Of course, this is Tom Cruise we're talking about. He's a big-time movie star and film producer who, aside from The Mummy and the summarily canceled "Dark Universe," regularly makes millions (if not billions) at the box office. So why would he ever do TV? The answer is, he probably wouldn't, but that doesn't really matter since it was Lee's decision to abandon the films and reboot the series altogether. "There won't be any more movies with Tom Cruise," said the author. "We're going to take it to Netflix or something like that."
Whoever Lee and company decide to go with as Cruise's replacement, they'd better have some massive hands.
(Via BBC News)