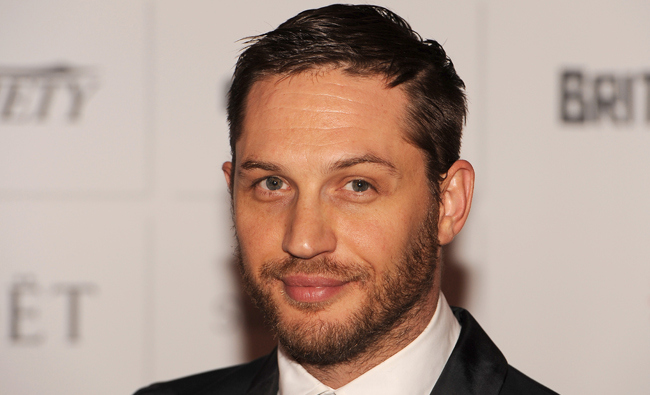 A rumor has been going around (we'll get to the spoiler-y specifics in a bit) that Tom Hardy of Mad Max: Fury Road and Myspace fame may have a cameo in Star Wars: Episode VIII. When not reading bedtime stories to his dog or doing the same pose as his dog, Hardy has been giving interviews to promote his limited TV series Taboo. But Hardy was still being an artful dodger about the Star Wars rumor in an interview with the Hollywood Reporter:
THR: Rumor has it you're going to be a Stormtrooper in the next Star Wars movie. True?

Tom Hardy: I don't know if I can even say that. Where did you hear that?

THR: The internet.

Tom Hardy: Ah, the internet is a glorious web of deceit and misinformation, isn't it? [laughs]

THR: So that's misinformation?

Tom Hardy: It could be, couldn't it?
Him saying "I don't know if I can even say that" makes us think he did film something but knows not to anger the snipers Disney has trained on all who know Star Wars: Episode VIII secrets.
The rumor (possible spoiler) claimed Hardy is playing a Stormtrooper in one somewhat humorous scene, as Daniel Craig did in Star Wars: The Force Awakens. His scene supposedly sees him bumping into his former Stormtrooper training classmate Finn (John Boyega) while Finn is sneaking around a First Order base. Hardy's Stormtrooper reportedly thinks Finn is a double agent pretending to be a traitor and congratulates him on his promotion.
If true, the rumor suggests the higher ups in The First Order are spinning a glorious web of deceit and misinformation about how easily they were defeated after one Stormtrooper went AWOL. All this damn fake news already has people on Twitter confused…
(Via Screen Rant and the Hollywood Reporter)