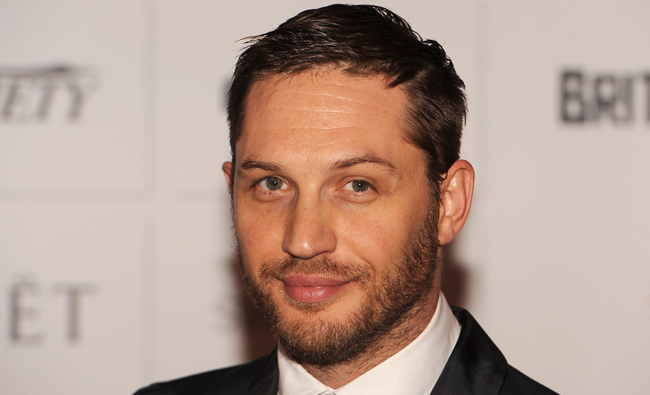 Tom Hardy spoke to Sky News about his legendary Myspace page. If you're unfamiliar with the glory of Tom Hardy's MySpace page, just know that he would do things like post a picture of himself throwing peace signs in front of an open oven with the caption, "cooking a turkey yo," and that one's pretty tame because he was wearing clothes in it. Many of the pictures on his spectacular MySpace were following this pattern:
Was he wearing a shirt and pants in some of the photos, at least? Sure. But I think you'll agree I made the correct choices here today.
And Tom Hardy, it seems, also feels he made the correct choices when he uploaded numerous, often-goofy, rarely-clothed pictures of himself for a small audience on Myspace.
Hardy told Sky News (via The Independent):
"I've got no shame about my MySpace photos, especially the one of me in my underpants which is a glorious photo of a man in his natural habitat.

In my tighty-whitey budgie smugglers. In America, they say 'you should be ashamed of this' but I'm actually not remotely ashamed — that is me in my natural habitat, thank you.

I might not be an Adonis, but I like to think of myself as an Adonis in that photo.
Between this and him bringing his dog to red carpets, lip-syncing to everything, and smacking down sexist questions, we're cool with him continuing to live life in his natural habitat. You do you, Tom Hardy.
(Via The Independent)