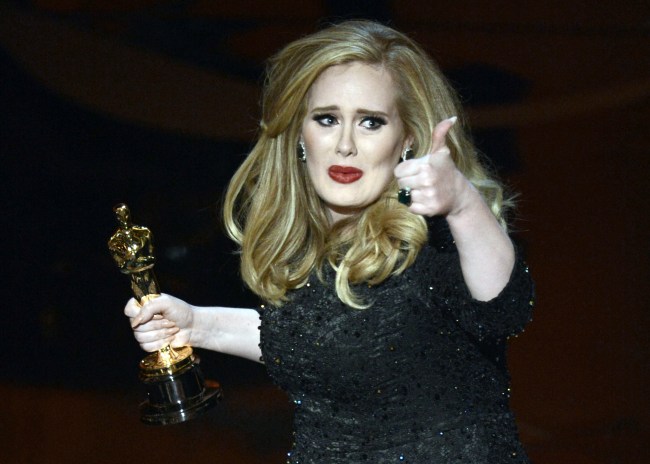 Adele's last album, 21, was a massive success. It has sold more than 30 million copies, sat atop the charts in the United States for 24 weeks – the record for a solo female artist – and won the Grammy for Album of the Year. Since then, she has sort of disappeared. Talk of her new album has been bubbling up here and there for some time. There was chatter it would be released last year, but it wasn't, and we've been left to wait for Adele to finally drop something new on us. Well, we will still have to wait a little while longer, but we also have indications that it's close: Billboard reports that the label is "planning on a November release."
Considering the fact that we've gotten false reports about the status of the album for some time, and the vague language of the report, it's far from a guarantee that the album will actually be out in November. Hell, last year, Adele herself tweeted that the album would be out before the end of the year.
That being said, her label shut down that timeline shortly thereafter. So, if Billboard's information is coming from the label, it seems a little more legit that we'll actually get the album around Thanksgiving. Either way, the album will be called 25, which tracks, given that her 2011 album was called 21. But it's not completely accurate anymore, considering Adele is now 27, though that's a minor quibble.
Adele worked with Danger Mouse and Max Martin on 25, which adds further intrigue and excitement to this album. It's a little late to capitalize on the hype and popularity of 21, but Adele's talents speak for themselves.
(Via Consequence of Sound)