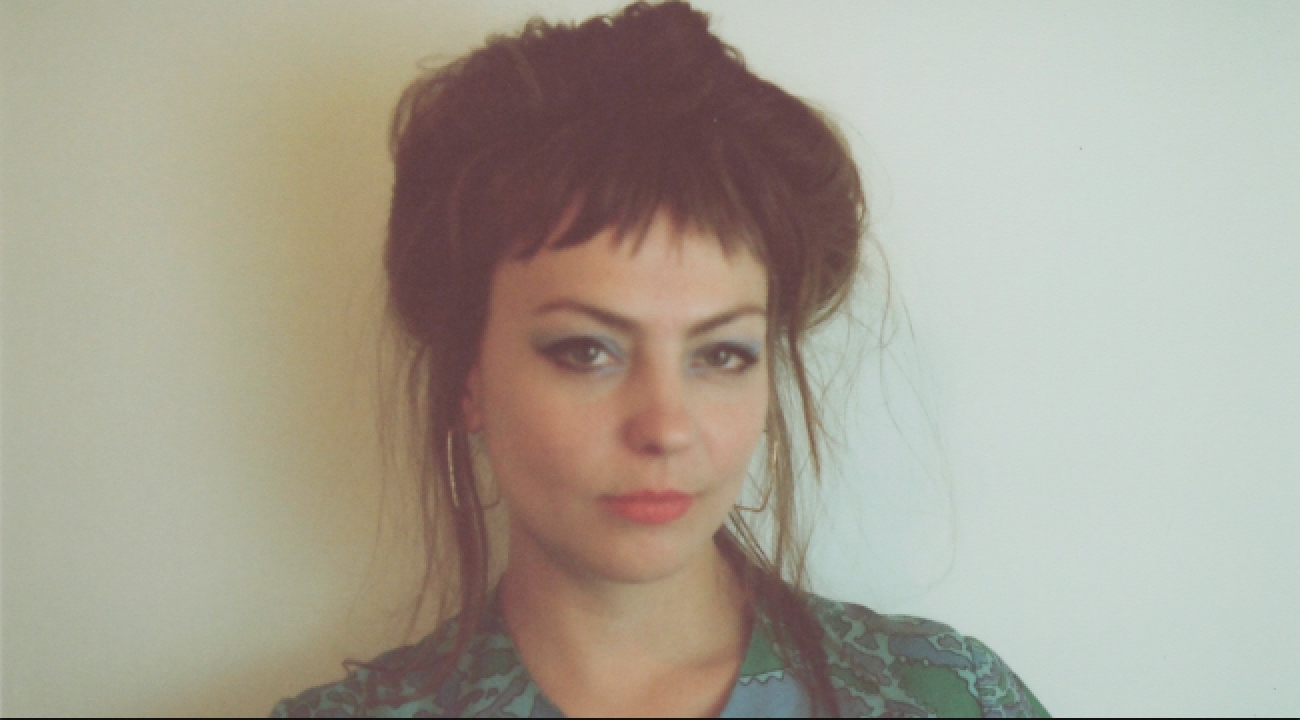 In her 1968 essay collectionSlouching Towards Bethlehem, Joan Didion wrote, "I think we are well advised to keep on nodding terms with the people we used to be, whether we find them attractive company or not." Didion said we should treat our former selves gently, give a passing glance here and there, because if we don't, they'll catch up to us anyway: "Otherwise they turn up unannounced and surprise us, come hammering on the mind's door at 4 AM of a bad night and demand to know who deserted them, who betrayed them, who is going to make amends."
On Thursday night, Angel Olsen said more or less the same thing. Olsen was introducing "California," a cut from her most recent album Phases, itself a collection of cuts that didn't make other albums. She said she wrote "California" in 2007, when every indie girl had a song with a She & Him-esque "doo doo doo doo" interlude or a cutesy hummed bridge. Olsen seemed embarrassed of "California," or at least honest about the fact that it was not her favorite. Before she played the song, Olsen noted that "It's fun to relive your past. Always." As a generalization, I'm not sure I'd agree; but Angel Olsen's show at Austin's Paramount Theatre — the last show of her current tour — was a flex of time travel, and it was pretty fun.
The Paramount Theatre is only sometimes a concert venue. Most days, it's an old movie palace, built in 1915, a fact which I noted immediately upon getting to the venue because it was printed on a sign in the exact spot I thought it would be. I worked in one of these places once, technically only a couple years ago, although my old movie palace was in another college town and built a decade later. At this show, I was seated up at the top of the balcony, up a couple sets of carpeted stairs and with prime views of the painted ceilings and heavy-looking decorative curtains. I know they're heavy; I used to move them.
This show was part of Olsen's "Tiny Dreams" solo tour, where she's hitting up similarly picturesque music halls and vintage theatres across the US, touring without a band for the first time in years. According to the press release announcing the tour, Olsen would be "playing sets that will include her early catalog, new unreleased material, and a lot that falls in between." She'd be playing songs she wrote years ago, songs that were included in Phases but never performed on tour before. She'd preview some new unreleased stuff. She'd cover Bruce Springsteen, maybe. Though Olsen hit her first real smash with 2014's Burn Your Fire For No Witness, the singer's career has spanned nearly a decade. That's a lot of songs, a lot of past selves to nod to.
"Some of these songs I wrote when I was 23 years old," Olsen told the crowd in Austin. "And life was just crushing down on me… and it's still crushing down."
Typed-up words can't do justice for Olsen's sardonic sense of humor. She laughs at the people she used to be — the "doo doo doo"s of "California" and the seven-minute melodrama of "Lonely Universe." After "Lonely Universe," Olsen took an extended break to tune her guitar and crack some more jokes. She went to Barton Springs, though she wished she'd gone "somewhere cooler," and she poked fun at the photographers in the pit below, hoping that no one would run a story with a photo of her with her eyes closed, mouth open, and "like, triple chins."
Olsen's light banter with the crowd was an interesting contrast with the otherwise serious mood of the set. Up by me, most of the audience sat down in their seats for the entire set — not because Olsen wasn't rocking (she definitely was), but the venue sparked a mood of seriousness. I remember a couple years ago sitting with a comped popcorn in a different balcony during a showing of "Rear Window," the intensity of the film effectively convincing me to not slip my Birkenstocks off during a movie for once in my life. These velvet folding chairs are made to sit in; when you're witnessing your past selves, they deserve the respect of a seat and shoed feet.
The set was diverse and far-reaching, as promised. Olsen played songs from her 2011 EP, Strange Cacti, and plenty from Phases. The crowd requested "Unf*cktheworld," which I have printed on a t-shirt somewhere, and Olsen laughed playing the end of the song. "I don't know how to end this song, so I'm just gonna do the Conor Oberst thing. You ready?," Olsen asked, before she got louder than she had during the whole show and jammed the hell out.
Olsen didn't play any songs from 2016's My Woman, and although the songs are incredible, I didn't miss them too much. Olsen toured the album two falls ago, and I caught the show in Austin. My Woman was released the week after I moved to Texas from Michigan, and I used the album to soundtrack the intense, ugly longing I was feeling back then. I moved across the country to a city where I didn't know a single person, and friendships with people back home took different shapes, despite my desperate efforts to keep everything the same. The past self I was supposed to be on nodding terms with was too close behind me, peeking out behind the heavy red curtains of an old movie palace, in the strums of Angel Olsen's guitar.
It's a little embarrassing to see her again, to say hi for the first time after being away too long. But it's important to acknowledge the people you used to be, because they never really go away. Before embarking on the tour, Olsen posted an old photo to Instagram (see above). It's from her first solo US tour, in 2012, when she was just a girl with an EP. She writes that the picture is hard to look at, that her therapist said to "store it somewhere safe and out of sight." Don't hide it. Keep it safe for later.
"I'll tell you what I'll do. I'll send it to you. Just name the venue. You can make a quilt of 'Unf*cktheworld,'" Olsen wrote. I think the "it" Olsen is talking about here is the t-shirt, because the rest of the Instagram post mentions the new merch she's taking on tour, and she is concerned with physical things here — the photo from 2012, the patchwork quilt of old and new merch.
But imagine a quilt made of music, and the songs we used to find ourselves in. Seeing them again isn't so bad. Sometimes it's good to stand up there solo, remaking the wounds that used to hurt you, acknowledging and cracking jokes at words that used to break your heart.
Phases is out now via Jagjaguwar. Get it here.