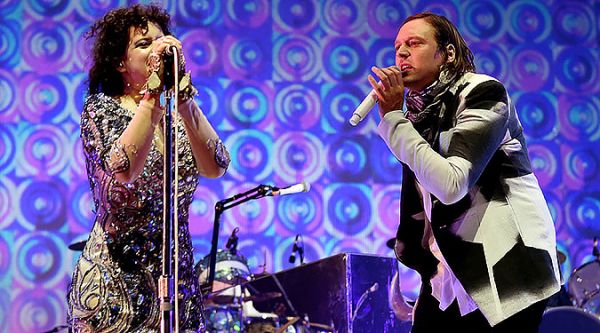 Every tour rider has some weird item on it, just look at Van Halen's rider demanding no brown M&M's or Jack White's infamous guacamole incident. Most of the time, artists will include something along those lines to make sure the venue and its staff are actually paying attention and reading the rider. As much as I want to believe this Arcade Fire Reflektor tour rider is real, there is just no way it can be. This tour stopped in 50 cities which means if this is actually their rider, they have 50 large Garfield shirts that say "I don't do Mondays."
There are some things on here that could possibly be on the group's real rider, such as 16 bottles of Evian water, hummus and pita chips, cut vegetables, and 12 cans of Coke Zero. Other than that, I really don't think every venue will be able to provide "1 Victrola Phonograph with 200 watt speakers." Also, the craft corner with assorted paints and canvas as a creative outlet? Come on.
With this rider, I now imagine the Arcade Fire members drinking absinthe and painting in Garfield shirts before every show and then drinking their Evian water with sustainable ice at the after parties. Rock stars truly live incredible lives.
(via Consequence of Sound)