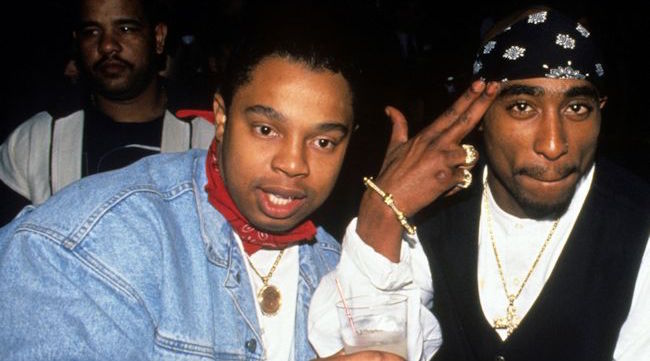 While fans will have to wait until June for the arrival of the Tupac biopic, All Eyez on Me, one of the film's directors is already moving on to his next big project, which will draw from a knowledge base he probably used on AOEM.
Director and famed hip-hop music video visionary Benny Boom is reportedly involved in a new mini-series revolving around the life and times of Jack Agnant, or "Haitian Jack," as most rap fans know him. Boom is slated to handle the executive producer and director roles for the upcoming mini-series on Agnant, according to The Hollywood Reporter. The overview of the project is as follows:
"[It] will explore Haitian Jack's journey as an immigrant from Haiti thrust into the mean streets of Brooklyn at the height of the New York crack epidemic. As he transitions from private schools to becoming a feared stick-up artist targeting drug dealers, Jack finds himself in the cutthroat music business during the most controversial period in hip-hop history."
Haitian Jack's name has always been on the wrong side of rap history, thanks to the late Tupac Shakur. The "Dear Mama" rapper famously pointed the finger at Angant and music exec Jimmy "Henchman" Rosemond for their alleged involvement in the Quad City Studios robbery and shooting in which Tupac was the victim. 'Pac later sealed Agnant's place in history by calling him out on his posthumous diss song "Against All Odds."
In 2013, Agnant came forward to proclaim his innocence in the incident and placed the blame solely on Rosemond. "Whenever it comes to 'Pac it feels like I'm blamed," Agnant said. "I know who's behind it and we'll get into that one-day. But the person that's behind it is serving life right now." The latter portion of his statement is in reference to Rosemond, who's currently behind bars for life in relation to a separate murder.
Currently, no studio has gotten behind the project although several have allegedly expressed interest. "Haitian Jack" is signed on as a technical advisor, per the report.