It's not Berniechella yet, but Bernie Sanders was still front and center at Coachella thanks to a surprise appearance introducing his buddies Run The Jewels. Senator Sanders has enjoyed a friendly relationship with Run The Jewels, particularly Killer Mike, who interviewed Bernie in a series of videos last year. Since their bonding moment in Atlanta, Killer Mike has introduced Sanders at rallies and has been vocal in his support for him on social media.
With the democratic candidate's popularity surging after winning 7 of his last 8 primaries, it seems like the man that has enthralled young voters pulled off another popularity-gaining move here.
Then, RTJ turned Trump into some sort of cacodemon…
Normal Trump…
Nightmare Trump….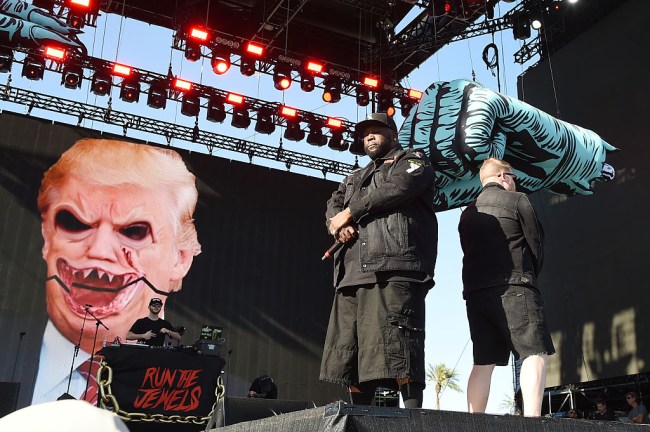 The odds aren't in Bernie's favor, but El-P and Killer Mike could possibly be part of a White House dinner in the near future. That just seems right. It also seems like an interesting cooking show.
*Also cool: Nas came out.
(via Consequence of Sound)