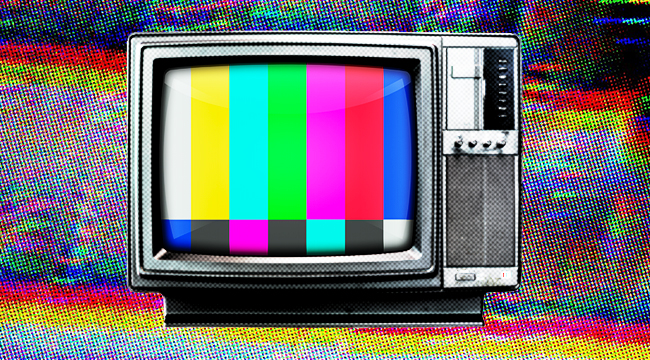 Music is an audio-based medium (duh), but the associated visual elements also form a big piece of how we understand it. Album covers are very often our first look at an record, so they better at least start to tell the story of the album, or give listeners some inkling of what they're in for. Otherwise, what's the point?
Similarly, songs try to tell a story or express a feeling, so if you're going to forever tie it to an accompanying video, the audio and the visual better mesh in a way that makes both profoundly and undeniably better. Credit where it's due: There were plenty of videos that accomplished that in 2017, which led to a long list of candidates for this list, which, in case the headline wasn't descriptive enough, breaks down the five strongest music videos that came out this year. There were a few that stood out among the others, though, and these are them.
5. OK Go — "Obsession"
(Directed by Damian Kulash, Jr. and Yusuke Tanaka)
Perhaps more so than any other artist, videos are absolutely essential to OK Go's appeal, ever since they hopped on those treadmills for the viral "Here It Goes Again" clip in 2009. It's 2017 now, though, and they've upped their cinematic game since then. Impressively, though, their latest clip is visually stunning and ambitious even though it takes place in one room and all of the special effects were created in real life. Constructing walls of printers to create a colorful, interactive, and stop-motion backdrop is a real "I should have thought of that" idea, and that's the beauty of OK Go's videos: The concepts are easy to grasp and they suck you right in, and yet, it seems like they're the only band capable of making it happen this smoothly and on this scale.

4. Jay-Z — "The Story Of OJ"
(Directed by Mark Romanek and Jay-Z)
Cuphead has proven that if properly transported through time to the modern day, rubber hose 1930's-style cartoons can be visually stunning in 2017 and present a charm that's hard to get at otherwise. While these original videos were accompanied by jazzy swing music from the likes of Cab Calloway, Jay-Z's "The Story Of O.J." modernizes the approach and uses his black-and-white animation to tackle black stereotypes. The clip is filled with characters in blackface eating watermelon, picking cotton, riding in the "colored" section of the bus, and otherwise fulfilling stereotypical archetypes to both reference and subvert the racist history of animation, film, and pop culture more broadly. It's a direct and powerful clip, and it gets the message across with an aesthetic quality and in a genre that sets it apart as unique from anything else that came out this year.
3. Charli XCX — "Boys"
(Directed by Charli XCX and Sarah McColgan)
On its surface, "Boys" is a pretty simple song: "It's just about dreaming about boys, basically," she bluntly told Glamour. On its surface, the song's video is also pretty straightforward, and that, along with its obvious viral appeal, made it one of the most buzz-worthy clips of the year. You want boys? Nay, famous boys? Great, here's everybody from Charlie Puth to DRAM to Mac DeMarco, acting all sexy and alluring and whatnot. The video's core message isn't exactly buried — It's unexpected and funny to see men sexualized in a music video the way that women usually are. But while there's that deeper meaning, the clip itself also just looks great and is a lot of fun to watch. It's a success on multiple fronts, especially if your fetish is Joe Jonas pouring syrup on tall stacks of pancakes.
2. Kendrick Lamar — "Humble"
(Directed by Dave Meyers & the little homies)
The "Humble" video is like the world's most finely curated and visually surprising Instagram feed: It seems like every ten seconds, Kendrick presents a new theme or image that's stunning and completely distinct from the one that came before it, whether it's the ray of light focused on Kendrick in the big empty church, him riding bike on a spherical version of his environment, or him among a sea of bald nodding heads. There are so many individual frames of this clip that would work as breathtaking still photos, but movement is also a huge part of the visual appeal, whether it's the ultra-jerky-but-also-stabilized image when they're recreating "The Last Supper," or that part where Kendrick's under the bridge and the angle keeps shifting in a way that I'm having a hard time to explain right now. Like Kendrick himself, this clip breaks the mold.
1. Young Thug — "Wyclef Jean"
(Directed by Ryan Staake)
A big-budget music video has a ton of moving parts, and if enough of those parts aren't moving in the right way, there's trouble. That's what happened during the production of Young Thug's "Wyclef Jean" video, when the biggest part of all removed himself from the process: Young Thug never actually stepped in front of the cameras (save for a couple self-shot clips that appear in the video). Director Ryan Staake took this lemon and somehow turned it into champagne, going from having maybe half of the video he intended to create to tearing up the blueprints, saying "f-ck it," and making the most inventive video of the year just by explaining what went wrong. Spoiler: Everything. It was everything that went wrong. Still, Staake came through in the clutch here, and by taking us through his original vision of the clip and diagramming what he was aiming for with a hilarious balance of frustration, and improvisational spunk, he emerged with something a lot more memorable than what would have ended up being a pretty standard hip-hop music video.