For the truest vinyl aficionados out there, the month of April can really only mean one thing. That's right, Record Store Day is upon us once again. It's kind of hard to believe, but 2018 marks the 11th year of the global-buying event, and as you can imagine, the pickings are better than ever before. Whether you're a fan of rap, rock, indie, pop or just about any other genre out there, there's surely something among this year's slate of releases that'll have you rolling out of bed before the crack of dawn, ambling down to your local record store, and queuing up amongst a sea of other diehards.
Of course, with a list as lengthy as the one that Record Store Day has put together for 2018, it can be kind of bewildering to know where to start and begin. Maybe you've taken a look already and know exactly what you want to pick out amongst the bins, but for those who've procrastinated on their pre-event homework, here's a selection of 10 different albums and single that make this year's iteration worthwhile.
Run The Jewels — Stay Gold Collector's Box

Every year Record Store Day chooses one artist or group to be their sort of ambassador. Last year it was St. Vincent. The year before that it was Foo Fighters. For 2018, the RSD organizers have chosen the most savage duo in hip-hop today, Run The Jewels, to wave the vinyl flag. Outside of their duties as representatives, RTJ has also put together one helluva set for the vinyl freaks out there. Calling in the Stay Gold Collector's Box, features a gold-colored metal housing with a slip-mat, a Marvel Comics-branded 12″ vinyl single featuring the tracks "Kill Your Masters" and "Stay Gold (Smiff & Cash Remix)" with instrumentals, and some RTJ stickers.
Led Zeppelin — "Friends"/"Rock And Roll"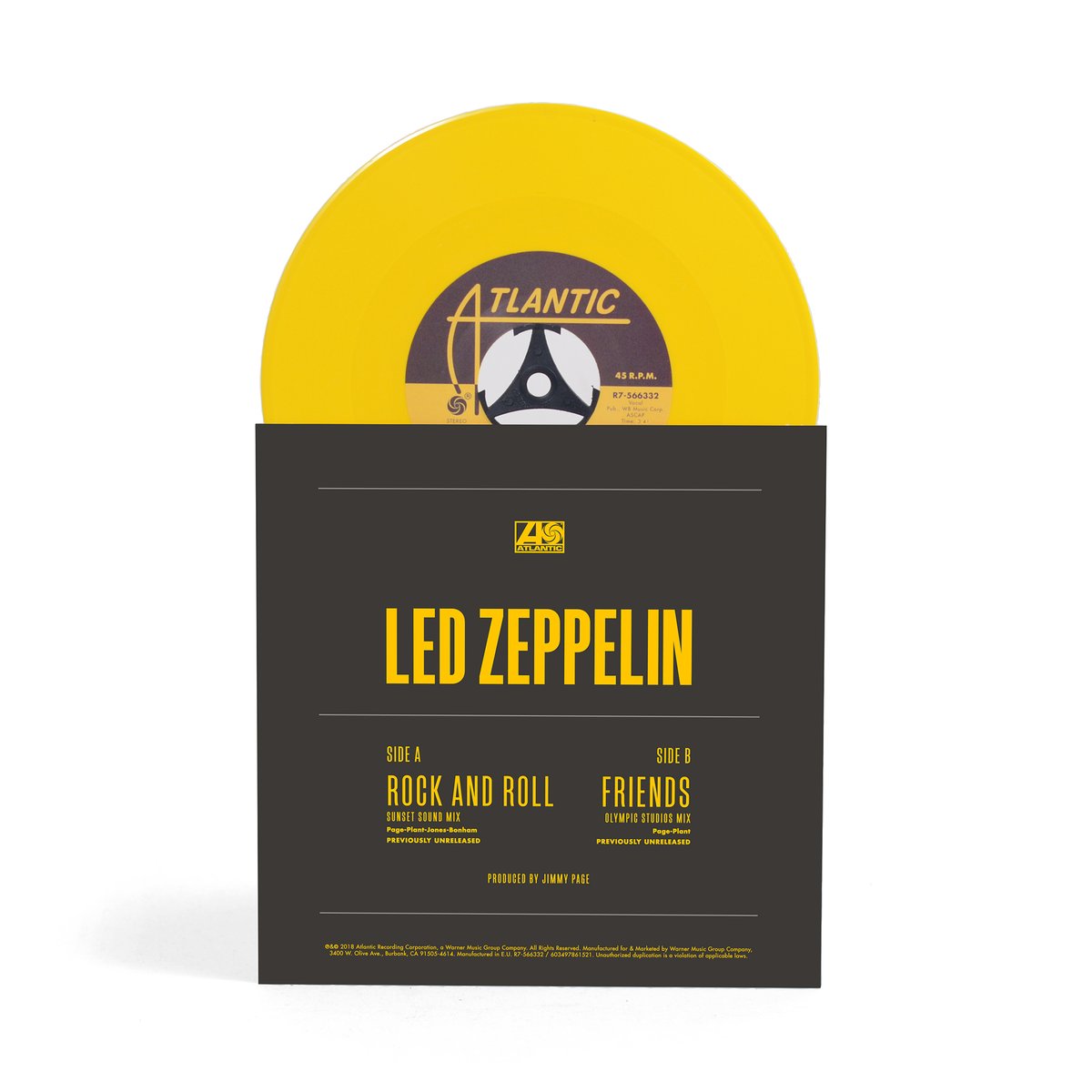 Hard as it might be to believe given Jimmy Page's fondness for vinyl, but this single represents Led Zeppelin's first foray into Record Store Day. Led Zeppelin didn't issue many singles throughout their career, so unlike the Beatles or the Stones, there's a real dearth of 7-inches for vinyl heads to collect. This unreleased version of "Rock And Roll" that was mixed at Sunset Sound in LA back in 1971 is just the thing you need to get the Led out
Cam'ron — Purple Haze

Cam'ron's fourth studio album Purple Haze is widely considered to be one of the greatest hip-hop records of all-time. It's lewd, but not crude, featuring some of the shiniest, most well-sculpted production of the early '00s, including a pair of soulful Kanye West beats. While you might already own a copy of this album on vinyl, cassette or CD, you almost certainly don't have one of the 1,400 purple vinyl, Record Store Day exclusives that are available this year. For any Cam'ron fan, that's an immediate must-cop.
David Bowie — Welcome To The Blackout (Live In London '78)

If you're a fan of David Bowie, Record Store Day this year is a veritable bonanza. The estate for the Thin White Duke is rolling out four different releases on his behalf, including a 12″ single of the demo version of "Let's Dance," the unreleased in America compilation album Bowie Now, a stereo and mono version of his self-titled debut, and then this album, a three-LP set of a concert he performed at Earls Court in London in 1978. Of the four, it's this release that's probably the most rewarding, find Bowie at the near peak of his powers, touring behind two of his best records Low and Heroes.
Arcade Fire — Arcade Fire EP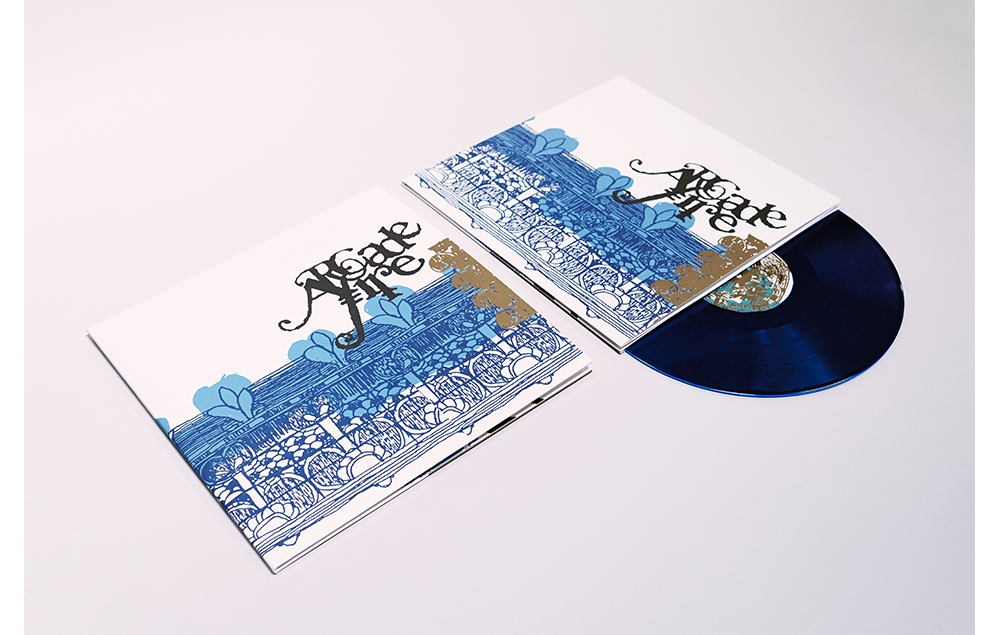 For Arcade Fire completists out there, this is a must-have release. Before there was the stunning full-length debut Funeral, there was this seven-track EP. Officially titled Us Kids Know, the release here is simply named after the band. As a RSD exclusive that's limited to just 3,000 copies worldwide, you're gonna want to make sure you get to your local shop pretty early to snag one of these babies. That transparent blue sheen is pretty enticing.
Car Seat Headrest — Twin Fantasy (Mirror To Mirror)

This year, Car Seat Headrest unveiled a revamped version of their adored album Twin Fantasy. As sonically lush as the new version is however, some, like our own Steven Hyden still prefer the earlier Bandcamp edition. For the day-one Car Seat fans who are super into vinyl, this version of the album, dubbed Mirror To Mirror is the exact thing you need to round out your collection of lo-fi indie rock excellence.
Fleetwood Mac — Tango In The Night Alternate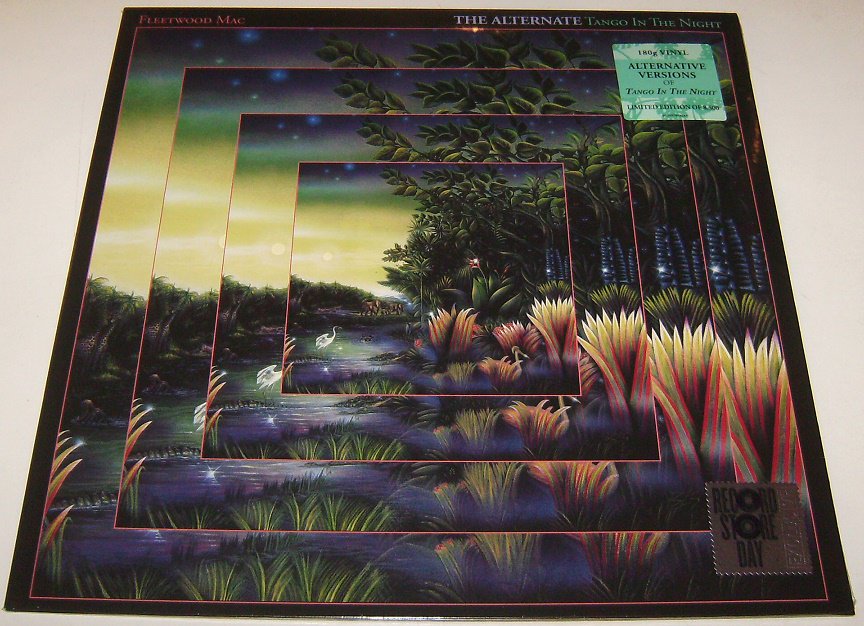 Though it doesn't garner the same love and affection as some of Fleetwood Mac's earlier albums like Rumours or Tusk, if you take a listen to so much of the modern pop-rock landscape, you will no doubt hear the sonic influence of the band's 1987 album Tango In The Night all over the place. While the album itself is pristine, you can get an even deeper look into what Lindsey Buckingham essentially broke himself to create thanks to the re-imagined version presented here, made up entirely of demos and outtakes from the lengthy sessions.
Sufjan Stevens — Mystery of Love EP

The only 10-inch entry on this list comes courtesy of indie rock darling Sufjan Stevens. Titled Mystery Of Love, this three-track EP is pressed on transparent vinyl and collects together the songs he wrote for the film Call Me By Your Name. Of course, as many know, the title track netted Sufjan an Academy Award nomination. With 10,000 copies floating out there, chances are good if you'll be able to scoop this one up if you look hard enough.
Van Morrison — The Alternative Moondance

Van Morrison is one of the greatest singer-songwriters of all-time. His album Moondance is one of the greatest albums of all time. For those fans of "Van The Man" who've already worn out their copies of that esteemed album a few times already, this alternate version might be too enticing to miss out on. Comprised of material taken from the 2013 deluxe edition of Moondance, the cherry on top of this sundae are the previously unreleased alternative mixes of "And It Stoned Me" and "Crazy Love."
Fleet Foxes — "Crack-Up (Choral Version)"/"In The Morning (Live in Switzerland)"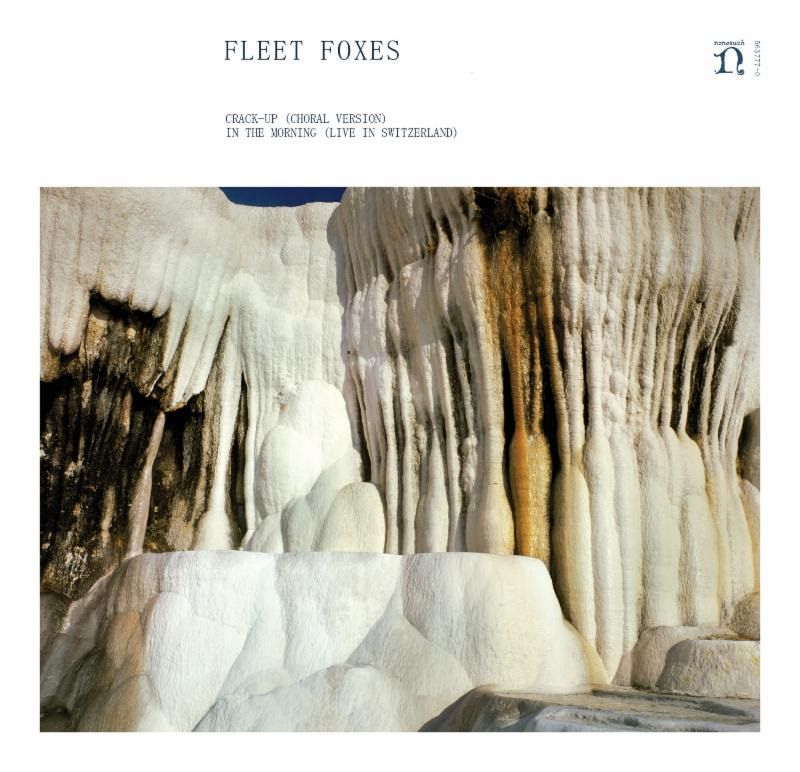 One of the best albums of 2017 was Fleet Foxes's Crack-Up. Brimming with lush vocal harmonies and scenic visions of aural splendor, it was a return that many didn't know they really needed. For Record Store Day, the band double-down on the sonic wizardry, pulling in a the 24 piece choir known for their work with Bjork called Graduale Nobili for an expanded take on the title track. Ear candy at its absolute finest.
BONUS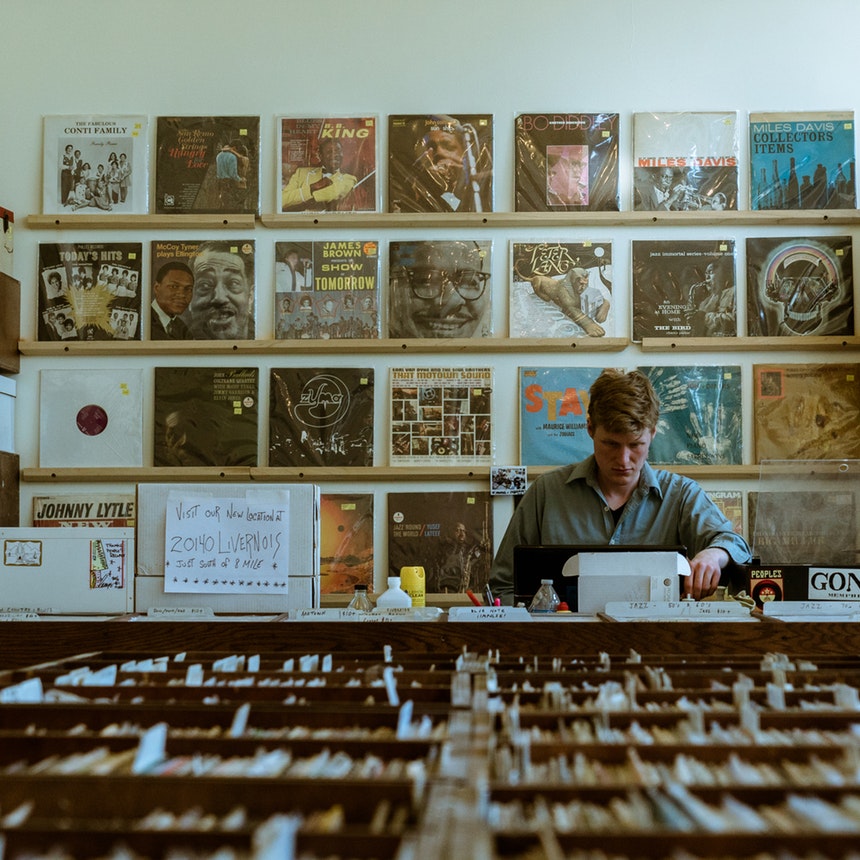 While you're standing in line in the early morning, or in your car on the way to the next record store, or the one after that or that one after that, I'd highly recommend tuning into Red Bull Radio's 24-hour marathon of their record store show, Counter Intelligence, which will be highlighting some of the premiere music retailers from Tokyo to Los Angeles all day long.