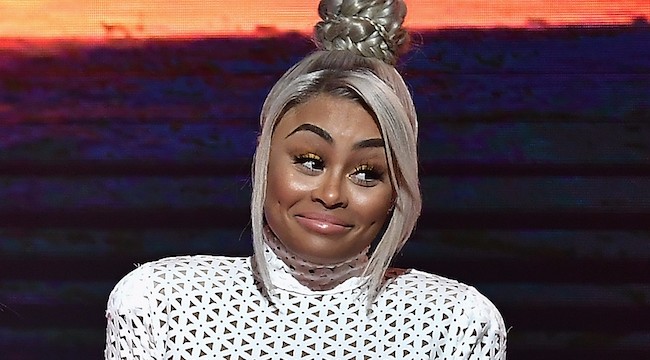 With Cardi B burning up the charts and taking over the discussion surrounding hip-hop, fellow stripper-turned-reality star Blac Chyna wants fans to know that she's taking her own transition into music seriously in an insightful interview with XXL, even though she had the option to go into acting as well.
"What even made me start to think about this venture is like, hey, I'm already in the industry and I done kinda reached the highest of the things I was doing," Blac Chyna says. "I'm an entrepreneur, I have a shop, I have Lashed, I have 88 Fin, I done did the TV scene. I done did all that so it's like, 'Hey, Chyna, what's your next big thing?' I told myself it's either two ways: You either go music or you could do acting. And I'm like, 'Uh, music. Hello!' I'm already around it and most of the people I already know them anyway, so, it should be really easy for me."
Chyna, who's appeared in videos with Drake, Nicki Minaj, and Yo Gotti, wants to do her best to impress on listeners that she doesn't just want to make music in the moment, but to create something relatable that will last. "I want to make music that reflects me and what's going on at that present time," she says. So, if this is happening right now I want to speak on it right then and there, you know. But at the same time, I still want it to be timeless to whereas though, not like telling my whole business but if I'm going through something the same person is probably going through the same thing. So, I want them to feel like, 'Damn, if she's going through this and I'm going through this it's not that bad.'"
She also speaks about the presence of mentors that she can tap to give her assistance in both business and music. "I feel like if I do need help or if I need mentoring I could call my friends like French [Montana] and Nicki [Minaj] or just whoever for advice and whatnot. I feel like it's the right way to go."
Blac Chyna says that she hopes to have a single out by the end of the year and to decide whether to release music independently or through a label soon. Check out the full interview here.