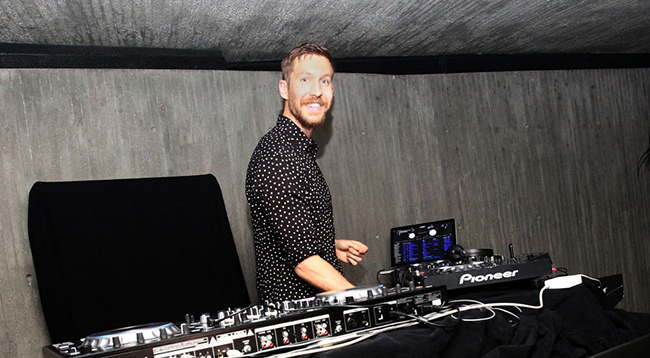 Forbes released their annual "Electronic Cash Kings" list this week, with Scottish DJ and record producer Calvin Harris topping the list for the fifth straight year.
Between June 2016 and June 2017, Harris reportedly made $48.5 million. The magazine attributes those earnings to Harris' current reputation as an in-demand producer, and his "mid-six-figure fees for his Las Vegas performances and seven-figure music festival hauls."
Rounding out the list are DJ Tiesto ($39 million), The Chainsmokers ($38 million), Skrillex ($30 million), Steve Aoki ($29.5 million), Diplo ($28.5 million), David Guetta ($25 million), Marshmello ($21 million), Martin Garrix ($19.5 million) and Zedd ($19 million).
Harris' $48.5 million is a far cry from the $63 million that put him in the top spot last year. That dip could suggest that the EDM bubble is burst, though Guetta, Diplo, Aoki and Tiesto were fairly consistent in their earnings and in some cases, earned more than last year.
Last year's high earners, Avicii, Afrojack, Dimitri Vegas & Like Mike and Kaskade didn't make the list.
Forbes also note that the list is overwhelmingly male, saying "The ranks of the top-earning DJs reveal an unfortunate lack of diversity– among the top ten, there are no women, and all hail from the US or northern Europe." Though they also point out DJ Tiesto is old enough to be Martin Garrix's dad. So that's something.
Calvin Harris tour dates this year:
08/11 — OMINA, Las Vegas
08/12 — Wet Republic, Las Vegas
08/19 — Summer sonic, Tokyo, Japan
08/20 — Summer sonic, Osaka, Japan
08/25 — OMINA, Las Vegas
09/09 — OMINA, Las Vegas
09/15 — OMINA, Las Vegas