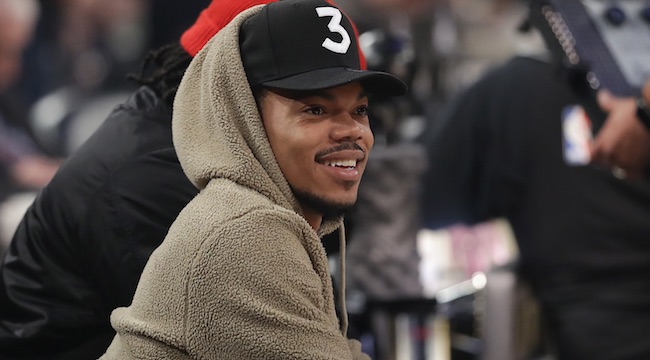 Not that schoolkids in Chicago needed Fortune to tell them, but the magazine just added Chance The Rapper to their annual list of the annual of the World's Greatest Leaders. Thanks to his fierce musical independent streak and his extracurricular work to better his hometown, the Coloring Book rapper came in at #46 ahead of two CEOs and the Mayor of London.
Fortune calls Chano "a political force as an anti-violence campaigner in his hometown of Chicago" before talking up one of his greatest accomplishments. "His latest salvo: A $1 million donation to Chicago Public Schools, after he called Illinois Governor Bruce Rauner to task for what Chance called Rauner's neglect of educational funding," the magazine noted. "The cash will go towards arts and after-school programming —and even set off a chain reaction, with Seattle Seahawk Michael Bennett inspired to donate his endorsement money to worthy causes."
As you would expect from a list of the greatest leaders in the world, Chance finds himself in some pretty impressive company. He's well behind list-topper Theo Epstein — who led the Chicago Cubs to their first World Series win in a century and change — but closer to his spot on the list you'll find names like former Vice President Joe Biden and Shakira.
Of course, who cares if you're called a great leader if you're already a known superhero.