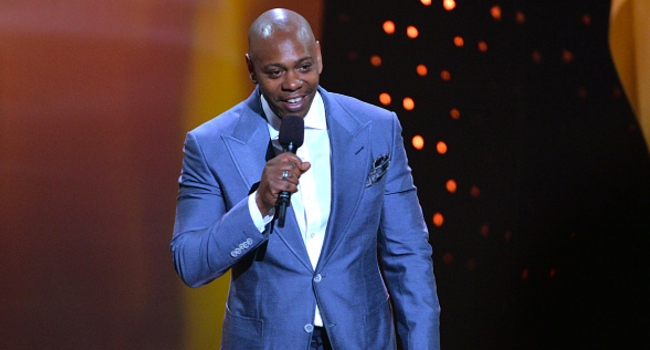 One of the OGs of comedy is celebrating 30 years of stand up in a big way. Dave Chappelle has a one month residency at the iconic Radio City Music Hall in New York city and is preparing to share the stage with some of hip-hop's biggest names.
Chappelle, who did a surprise freestyle on The Tonight Show Starring Jimmy Fallon, will host 16 shows that include artists such as Chance The Rapper, Childish Gambino, Lil Wayne, Lauryn Hill and many more. He will also be along side fellow comedians Chris Rock and Trevor Noah on some nights.
Even though the one month run is set to kick off tomorrow, big names are still being added to the roster. Solange will now be appearing on the August 22nd show and Leslie Jones amongst others have been added to the August 12th show.
There is an excitement building on the east coast as these names are added to the roster to what is going to be a legendary month in comedic and hip-hop history. This impressive guest list which caters to the old and new, has fans anxious to see what Dave Chappelle has in store for celebrating 30 years in the game. Tickets to the shows are still on sale via LiveNation and the first show features the equally iconic Lil Wayne.